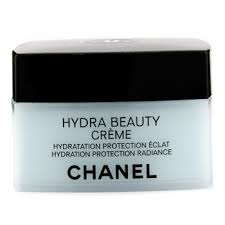 Chanel Hydra Beauty Creme Review – Does It Work?
Chanel Hydra Beauty Creme Overview
Hearing the Chanel name always brings to mind the thought of classic beauty. Simple lines, elegant fragrances, and lofty price tags. It may be relatively little known, but the revered company also makes skincare. Of course, it comes with the high price tag you'd expect for any Chanel product, but the real question is whether or not it's worth it. That's what we're here to try and find out.
Chanel Hydra Beauty Creme promises to give you the perfect hydration for making your normal to dry skin smooth, glowing, and radiant. And with powerful antioxidants added to the mix, it combines this precise moisture with antioxidant protection that leaves your skin with everything it needs to stay beautiful for years to come.
Chanel Hydra Beauty Creme Ingredients and How They Work
Those are lovely claims, to be sure. But we're more concerned with results, and one way to get a pretty good handle on what to expect is by examining the ingredient list. Chanel Hydra Beauty Creme pushes two ingredients as being key to this formula's success:
Camellia Alba PFA. Camellia Alba is provides just the right moisture retention for the cells of the skin. It also has the added benefit of inhibiting the production of melanin to diminish dark spots and patches.  (The PFA is a processing designation which indicates that the ingredient is ultra-pure and effective.)
Blue Ginger PFA which is a very powerful antioxidant so your skin is both hydrated and protected.
Added to the mix is Shea Butter for rich emollience, Sodium Hyaluronate for plumping out wrinkles, Vitamin E for antioxidant protection, and Vitamin C for even more antioxidant protection as well as regeneration of skin cells.
Chanel Hydra Beauty Creme Pros and Cons
The formula looks fairly effective, so lets go further by listing all that's good and not so good about Chanel Hydra Beauty Creme.
Advantages of Chanel Hydra Beauty Creme
It's got plenty of antioxidants.
It provides rich hydration for dry, thirsty skin.
There are lots of favorable Chanel Hydra Beauty Creme reviews from customers who love the moisture it provides.
Disadvantages of Chanel Hydra Beauty Creme
It's expensive.
The fragrance is strong, and according to reviews, too much for some customers.
The jar packaging doesn't protect the integrity of the important botanical and vitamin ingredients.
Where to Buy
You can purchase Chanel Hydra Beauty Creme at Bergdorf Goodman as well as online. The 1.7 ounce pot retails for $87.
Conclusion
The strongest point going for Chanel Hydra Beauty Creme is its great hydration. The antioxidants are also great, but unfortunately, the jar packaging won't keep them stable and effective for long. For that reason, I'd say $87 is too much to pay for this product. One more thing to consider is that if you don't like strongly scented skincare, Chanel Hydra Beauty Creme won't be what you're hoping for.
Have You Used Chanel Hydra Beauty Creme? Leave Your Review Below!
User Questions and Answers
User Questions and Answers
No Questions Have Been Answered For This Article.