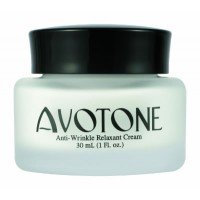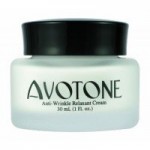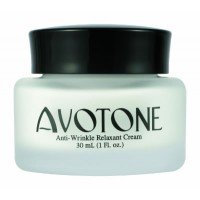 Reading about the product known as Avotone anti aging treatment, it is easy to ask yourself "what's not to like?" With a proprietary blend meant to give the same effects of Botox, but without the painful injections, and even compared to some surgical treatments, it would appeal to almost anyone hoping to alleviate the worst sign of aging – wrinkles! We decided to do a review of the product to discover how it made you look younger looking and how it stacked up against other wrinkle cream reviews.
Ingredients in Avotone
We learned that the main compound is Acetyl Hexapeptide-3 (Argireline), which is known for effectively reducing wrinkles in the face. It also has some very nice surprises in the mixture too – including Avocado Oil, which is rich in Vitamin A, Vitamin D and Potassium that can be beneficial for the skin. The manufacturer's website describes the product as being able to relax facial muscles through a patented delivery system, and to penetrate to deeper levels creating powerful results.
Where to Buy Avotone
This is a product available directly from the manufacturer, but it can also be found quite widely on the Internet. We saw it for sale at Amazon as well as many beauty websites too.
Pro's and Con's
There is an even distribution of issues associated with the Avotone product. On the negative side:
This is a relatively expensive product;
It is noted as being inappropriate for those with sensitive or dry skin; and
There are no antioxidants in this product, which means it is not a form of "complete" skin care.
On the positive side:
It can reduce wrinkles by up to 27%;
It has a 60 day money back guarantee;
It contains some of the best peptides for wrinkle treatments; and
It is available in a number of venues that allows you to get the best pricing.
Best Price
We found that the best prices for this product were online, and that the wrinkle cream product (in the one-ounce containers) sold for $38 to $42 each. They do have the guarantee, but if you are concerned about the vendor honoring it, we would say to buy directly from the manufacturer's site.
Recommendation
If you are looking for a good "all around" wrinkle treatment, we would say that the Avotone wrinkle creams are a good solution. We would like to see some antioxidant compounds added to the formula and we hope to find some new options for those with sensitive skin, but generally, this is an excellent product for those hoping to combat wrinkles and the signs of aging.
Have You Used Avotone?  Leave Your Review Below!
User Questions and Answers
User Questions and Answers
No Questions Have Been Answered For This Article.