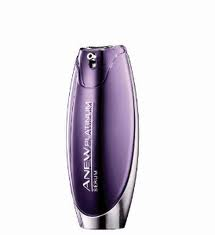 Avon Anew Platinum Serum Review – Breakthrough Skincare?
Avon Anew Platinum Serum Overview
Avon's Anew Platinum line of products is marketed to women of a certain age (over 60 to be precise) presumably because if its breakthrough patented Paxillium Technology that lifts and contours aging skin of the face and neck.  But you and I (and the folks at Avon) know that if it lifts the skin of older women, younger women are gonna want some of that action too.  So we did a little digging to see if it Avon Anew Platinum Serum delivers on its promise.
According to the marketing material, Avon Anew Platinum Serum has been tested in a "consumer perception study."  What this means is that women used the product and then Avon asked them how they felt about it and its effect on their skin.  When first applied, 82% of the women agreed that their facial contours appeared to be reshaped for a more youthful definition.  After one night, they said the skin on their faces and necks felt lifted and wrinkles and lines were reduced.  And after 2 weeks, they noted that the sagging skin under the chin appeared lifted and more firm.  So let's see what's in this stuff to make this happen.
Avon Anew Platinum Serum Ingredients and How They Work
There is a signature ingredient in Avon Anew Platinum Serum and it's called Paxillium Technology.  What it does is encourage the production of paxillin, which is a type of protein that serves as a communicator to skin cells.  It informs cells to be healthier and produce more healthy cells. Now if this were to work, it would be phenomenal.  It may work, but sadly, it has not yet been proven, and I think it's telling that news of this incredible breakthrough isn't taking over the airwaves.
There's really very little else in this serum to prevent the effects of aging.  There are plenty of slip agents, ie silicones to smooth out the look and feel of skin, but their effect is temporary.  And there are a couple of minor antioxidants, which is a good thing.
Instructions are to apply Avon Anew Platinum Serum in the morning and at night.  They say to apply it sparingly, and if it causes irritation you should use less or use it less frequently until your skin becomes accustomed to it.
Avon Anew Platinum Serum Pros and Cons
Advantages of Avon Anew Platinum Serum
It contains potentially breakthrough technology.
You can get it through an Avon representative which presumably means you can try it before you buy it.
There are plenty of positive Avon Anew Platinum Serum reviews to be found.
Disadvantages of Avon Anew Platinum Serum
It doesn't contain a whole lot of anti-aging ingredients.
Several reviewers complain that the scent is too strong.
There are plenty of customers who've complained that it's heavy and doesn't absorb well.
Where to Buy
You can buy Avon Anew Platinum Serum online from the Avon website.  The ½ ounce pump costs $34.99.  It's also available at Amazon where it sells for $19.99.  Use caution with your seller, though.  Sometimes skincare products sold on Amazon are not authentic, and when the price is this low, it makes you wonder.  You can also of course buy Avon Anew Platinum Serum from a local Avon representative.
Conclusion
While the breakthrough technology sounds exciting, we don't really see a good reason to believe that Avon Anew Platinum Serum will deliver on its promise.  Add in the heavy feel and smell that we hear about, and we just simply don't recommend Avon Anew Platinum Serum.
Have You Used Avon Anew Platinum Serum?  Leave Your Review Below!
How Women Found This Review:
and Avon ANEW PLATINUM Serum
User Questions and Answers
User Questions and Answers
No Questions Have Been Answered For This Article.