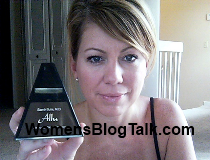 Allu Wrinkle Reducer Reviews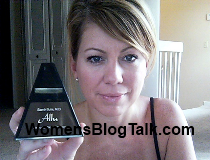 Despite all of the wrinkle creams that promise dramatic results in a short amount, there never seems to be a shortage of new products that keep popping up.  Allu wrinkle reducer is yet another product that exclaims "Forget Botox", and proclaims that its an injection free wrinkle reducer.  The official site has all the usual glitz and glamour, complete with logo's of major magazines such as Cosmopolitan, Allure, and Vogue magazine, and is apparently Dermatologist tested and approved.  But behind all of the hype, is this a anti wrinkle product that really works?  We examined what women were saying about this product on major third party sites, and took a look at the ingredients to see if Allu could live up to the claims.
What is Allu Wrinkle Reducer?
Developed by a physician by the name of Samir Bute, Allu anti aging wrinkle reducer is a supposed "Ancient Egyptian Skin Therapy" which is supposed to improve the overall skin tone and texture.  The benefits behind this product include a decreased appearance of lines and wrinkles, increased hydration and moisturization, and a decrease in sun spots and discoloring.
Ingredients in Allu Skin Care
The secret to this cream is the ingredients, which boast an impressive list of anti-oxidants and peptides.  The full ingredient list includes white lotus, grape seed extract, neroli, and collagen.  Obviously the most important ingredient in the Allu formulation is collagen, which is said to plump up wrinkles, improve elasticity, and decrease the depth of wrinkles.
User Reviews of Allu
There are practically no reviews for Allu Wrinkle reducer, both on the official website, and on third party sites.  It is not sold on any other site than the manufacturers, and you cannot find it in stores.  If you have used Allu, please leave your review below.
Update! Rachel's Allu User Results
Hi everyone, It's Rachel from womensblogtalk.com, and I finally had a chance to try Allu's moisturizing cream and I wanted to share my experience. I received the free trial (paid $5 for shipping) and it came in a container that looks like an egyptian pyramid which made it a little difficult to get it out of the container because of it's narrow reservoir.  The product smells peachy (contains a peach rose fragrance) and it immediately felt sticky, a bit heavy, and did not absorb nicely into my skin.
The second ingredient is in fact "Petrolatum Ultima wht. pet." which is basically the same type of petroleum used in vaseline. Personally, I feel that a moisturizer that you love and use daily should feel amazing the moment you put it on, and for me, this one did not, in fact I wanted to wash it off immediately.
However, I allowed the product to sink into my skin for about 15 minutes before applying my make up and it did eventually sink in a bit, but who has 15 minutes in the morning to allow their moisturizer to sink in? Because of this sticky, filmy feeling, and the fact that three hours later my face is shiny, I know this product is too oily for me. If you are prone to breakouts or have oily skin, this could be an issue.
Dr. Sammir Bute claims to be modernizing what he has interpreted from an ancient Egyptian papyrus scroll to be the "Secret of Eternal Beauty" or the fountain of youth.  Known for its hydration properties, apparently the key ingredient in this product comes from bitter almond oil. Overall, I also think the product is a bit gimmicky and just too heavy for me, and I also prefer moisturizers with light smells due to my skin being sensitive.
Recommendation
We believe that this product is simply way too new to make any recommendations.  There are no clinical studies conducted as to the effectiveness of the product, as well as any sort of money back guarantee.  On top of this, there are no women talking about Allu wrinkle reducer on any discussion boards or third party sites.  The manufacturer does not go into any depth about the proportion of ingredients in Allu skin therapy, and to top it all off, once your free trial has expired, they will continue to send you the product, and bill you upwards of $89 even if you don't want it!  This is a very little known fact, and should be used when considering if you are going to buy it.
Check out our Top Three Wrinkle Creams
Have You Used Allu?  Leave Your Review Below!
Click here to submit your review.
---
Allu Wrinkle Reducer Reviews
So disappointed i order once then they give me a promotion where i pay the second order wait for it few months i called and a year later still not get responded no cream and money lost never again whit your product .

---
Allu
Allu Wrinkle Reducer Reviews
I purchased this product just over two plus years ago paying only the shipping then I was charged the 89.00 because I didn't cancel. So then I was upset and canceled this year noticed wrinkles just turned 50 do I had this sitting here still probably because I liked the bottle and I paid alot for it.. well I washed my face every morning and put allu only face yes smelt great felt thick but once it dried I was OK be just finished the bottle and Can't wait to get another wow my skin ID clear any blemishes have faded and no wrinkles I'm almost afraid to stop using it... yes it's a different feeling it goes on soft and dries like a Matt feeling but it works ID rather look good than. Worrie about how it feels..

---
User Questions and Answers
User Questions and Answers
No Questions Have Been Answered For This Article.