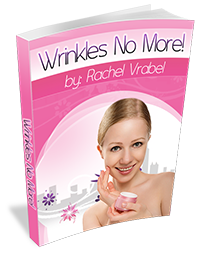 Wrinkles No More Free Ebook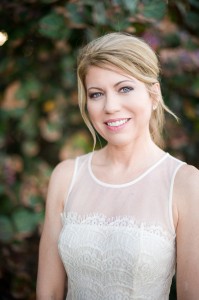 As a thank you to my visitors, I am offering a free Ebook called "Wrinkles No More."
This is an easy to read, 49 page downloadable book that you can read at your leisure to learn more about your skin so that you can take steps to look younger and fight wrinkles!
Together with other skin care professionals, this book was written as a helpful guide so that you can make changes in your routine and diet to make a real difference in your complexion.
The skin is the largest organ of your body, so if you understand its needs, you can make a real difference in your skin and feel confident again!
Here's a preview of the chapters:
Chapter 1:  Understanding Your Skin
Chapter 2:  The Cause of Wrinkles
Chapter 3:  Natural Home Remedies
Chapter 4:  8 Foods That Fight Wrinkles
Chapter 5:  Surgical Procedures To Eliminate Wrinkles
Chapter 6:  Non Surgical Wrinkle Treatments
Chapter 7:  Wrinkle Creams
Chapter 8:  A Couple Of Great Products
Chapter 9:  Preventing Wrinkles In The Future
Just follow my tips and advice, and you will start seeing results in no time!
To get started, simply enter your first name and email address below. You will receive an email to confirm the free download, and then you can get busy reading!
Thank you for visiting WomensBlogTalk.com, Please feel free to leave your questions or comments below!