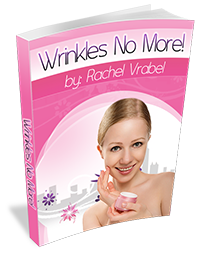 Wrinkles No More Free Ebook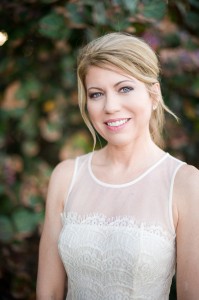 As a thank you to my visitors, I am offering a free Ebook called "Wrinkles No More."
This is an easy to read, 49 page downloadable book that you can read at your leisure to learn more about your skin so that you can take steps to look younger and fight wrinkles!
Together with other skin care professionals, this book was written as a helpful guide so that you can make changes in your routine and diet to make a real difference in your complexion.
The skin is the largest organ of your body, so if you understand its needs, you can make a real difference in your skin and feel confident again!
Here's a preview of the chapters:
Chapter 1:  Understanding Your Skin
Chapter 2:  The Cause of Wrinkles
Chapter 3:  Natural Home Remedies
Chapter 4:  8 Foods That Fight Wrinkles
Chapter 5:  Surgical Procedures To Eliminate Wrinkles
Chapter 6:  Non Surgical Wrinkle Treatments
Chapter 7:  Wrinkle Creams
Chapter 8:  A Couple Of Great Products
Chapter 9:  Preventing Wrinkles In The Future
Just follow my tips and advice, and you will start seeing results in no time!
To get started, simply enter your first name and email address below. You will receive an email to confirm the free download, and then you can get busy reading!
User Questions and Answers
User Questions and Answers
---
Q: what is blossom youth trails? how it is helpful? -Robert
A:
Robert, Blossom Youth appears to be a short term free trial scam, I would avoid. It has all the markers of scams that I write about: 12 day trial period, same pics as hundreds of other scams, no real reviews, etc. These are easy for me to spot. Rachel~WomensBlogTalk.com
Was this question helpful to you?
4 out of 4 people found this question helpful.
---
Q: Please send your ebook on wrinkles. Can I assume the tips will be useful for men -Neil
A:
Neil, I signed you up for the free ebook. Just check your email - you'll need to click the link to confirm that you would like to receive it. Yes, it's great for men too! Same principles apply. Rachel~WomensBlogTalk.com
Was this question helpful to you?
1 out of 1 people found this question helpful.
---
Q: I am 62 years old. The only facial cream I use is Sea of Spa avocado facial cream from Israel. I never used any other facial product. Should I begin using any other facelift cream to get rid of wrinkles? -izabella
A:
Hi Izabella, I've never tried Sea of Spa Avocado but it sounds lovely :) If you're 62 and you're just now feeling some wrinkles, then maybe this a great product you should stick with. However, you could always try something new. Sometimes using different ingredients can help. My top cream Kollagen Intensiv is a collagen booster and it also contains a bit of Retinol (vitamin A) which really helps to smooth the skin. Rachel
Was this question helpful to you?

---