Age-Defying Cinnamon & Honey Face Mask
I love home remedies! This easy recipe uses only three ingredients and is very effective at removing dead skin cells, moistening and tightening.
It's also great for acne and eczema as both cinnamon and honey are natural anti-inflammatories and antiseptics.
Ingredients
1 1/2 tsp Cinnamon
1 Tbls Honey
1 part Apple Cider Vinegar and 1 part water (a few Tbls of each)
Directions
Step 1 – Combine cinnamon and honey to make a paste, and apply to entire face and neck and gently exfoliate into the skin.
Step 2 – Take a selfie 🙂
Step 3 – Leave on for 30 minutes, and then remove with warm water and a washcloth.
Step 4 – Using a cotton ball or pad, swipe the vinegar mixture over your face and neck to tone and tighten.
Results
Soft, smooth, moisturized skin with a more even skin tone. Use this mask weekly for best anti-aging results and to fight acne.
Benefits of Honey as a Complexion Booster
Acne: Honey is naturally antibacterial, so it's great for the prevention and treatment of acne.
Aging: Full of antioxidants, it slows down the aging process.
Complexion boost: Extremely moisturizing and soothing, creates a natural glow.
Pores: Clarifying because it opens up pores and makes them easy to unclog.
How Cinnamon Fights Acne and Reduces Wrinkles
Acne: Cinnamon has natural anti-inflammatory and antiseptic properties, so it's great to not only reduce redness and swelling, but helps dry out pimples.
Aging: Improves fine lines by plumping the skin, and stimulates blood vessels and brings blood to the surface of the skin.
Complexion boost: Increases collagen levels for up to six hours after it's applied, collagen increases skin's elasticity.
Pores: Since cinnamon is an antiseptic, it helps to remove bacteria and de-clog which causes pores to shrink.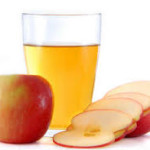 Acne: Apple Cider Vinegar has natural antiseptic and antibacterial properties which fight acne at the root of the problem.
Aging: Helps to keep the skin ph Balanced, which keeps your skin from being vulnerable to infections and other irritations such as dry skin.
Complexion boost: Loaded with potassium, pectic, malic acid and calcium which clears away excess oils and makeup leaving your skin brighter.
Pores: As well as helping to unclog pores, apple cider vinegar shrinks unsightly pores which prevents further bacteria from being allowed to enter.
Do you know why an exfoliator is vital for young looking skin? Find out why in my review of Skinception Microderm Facial Exfoliator
Did you try our recipe? Leave your comments below and let us know how you liked it!
Do you want smoother skin, tighter pores, less acne, and a huge boost in collagen production to reduce wrinkles? Skinception's AHA toner for cell renewal contains potent but gentle alpha-hydroxy acids derived from fruit extracts which penetrate at a cellular level to promote collagen and elastin production. Removes dirt, make-up and residue and leaves your skin with the correct pH balance to apply your anti-aging treatment. This is a product I can't live without!

User Questions and Answers
User Questions and Answers
No Questions Have Been Answered For This Article.