Welcome to Women's Blog Talk
Specializing in Anti-aging and Health & Fitness Supplement Reviews with a personal touch
What Makes Us Different from Other Review Sites?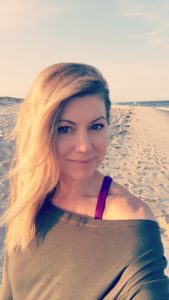 Hi, I'm Rachel, and I'm so happy you're here! I started Women's Blog Talk in 2011 as a hobby and it's become my labor of love!
With an overwhelming number of anti-aging and health products on the market today, my goal is to remove some of the guesswork when trying to choose what's right for you. My goal is to help you look and feel your best!
What's different about this site is that I personally test many of the products that I review, along with some help from a team of women who are also contributing authors and product reviewers.
For the products that we review which we don't try personally, we research them diligently to bring you the facts!
Throughout the site, you will find recommendations that we feel are outstanding products in their category based on quality of ingredients, reviews, price, manufacturer, and of course – results!
I personally use all of my top recommended products, so I know they are fabulous!
You can learn more about me here including my skin care routine, and how I stay healthy and fit in my 40's.
New Product Alert
Your morning cup o' Joe just got a facelift and it's looking pretty SLIM!
It's a New Year, and for some of us losing weight is a top priority.  Feel happy, burn fat, and stabilize your mood…and who doesn't love a good cup of coffee? What's in your coffee? Read about Smart Coffee here…

 Kollagen Intensiv – Recommended Anti-aging Treatment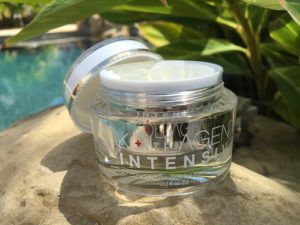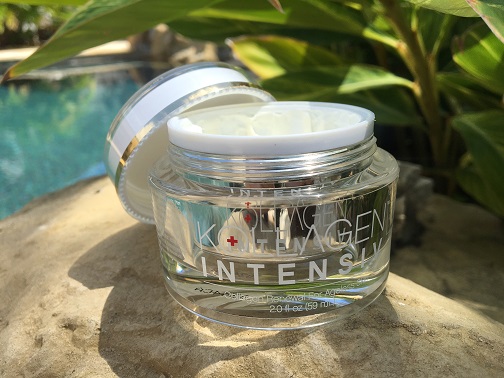 Being in my 40's, the changes I've noticed most in my skin is the loss of collagen, loss of "plumpness," and fine lines and wrinkles, so putting the collagen back in has become a priority!
Kollagen Intensiv has been one of my go-to anti-aging treatments and top creams and for the past 4 years.
It's hydrating, cuts redness, plumps wrinkles, diminishes crows-feet and puffiness, and gives me results to stay youthful-looking! 
A great combo is using using Skinception's AHA Toner with Kollagen Intensiv.
The AHA Toner (alpha-hydroxy) rapidly increases cell turnover, smooths the skin, and builds collagen to reduce wrinkle depth.
Pairing the collagen building toner with a collagen building moisturizer provides awesome results, and it doesn't take long to see an improvement.
Click Here to read my review on Kollagen Intensiv or visit the Skinception Anti-aging Store here
The Joovv Red Light – Is Red Light Therapy a Bright Idea?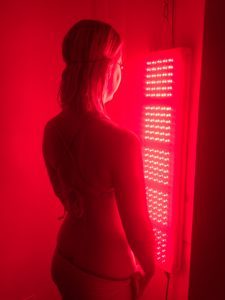 Red light therapy has many anti-aging and health benefits since it increases collagen production, circulation, and even super charges ATP (cellular energy) upwards of 200% to repair damaged cells.
Collagen loss is what causes wrinkles, sagging skin, loose jowels, crepey skin, you name it – collagen loss is what causes the skin to lose its youthful appearance.
Well, I got one a couple months ago and hung it on the back of my office door, and it's awesome! I'm going to give you all the details and tell you about my personal experience.
And the Joovv Red Light isn't just any red light. It's a full body sized LED red light that you can place anywhere in your home to treat your entire body! Sounds crazy, right?
It's even helped my shoulder pain since it repairs damaged tissue and fights inflammation.
Click Here to read my Joovv Red Light review, or visit the Joovv website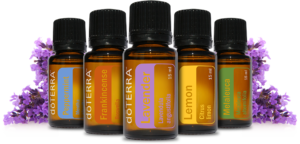 I've been loving dōTERRA essential oils, they make me feel happy and less anxious!
I'm currently using the Balanced oil in my diffuser while I'm working, Lavender on my pillow at night, and Melaleuca to heal my cuticles and bring my nails back to life.
There are many internal and external health benefits to using essential oils, and my journey has just started!
dōTERRA offers pure, therapeutic grade essential oils, diffusers, personal care and wellness supplements that are all natural.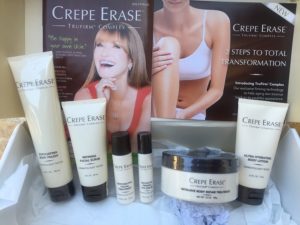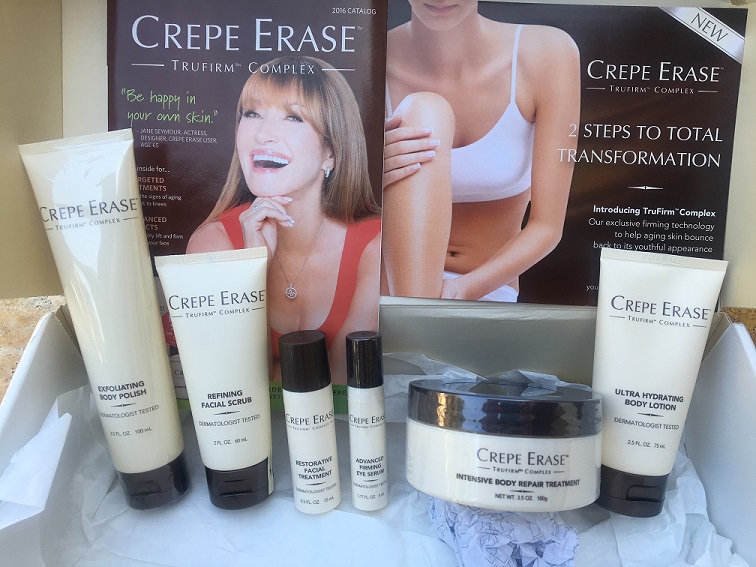 If you haven't read my review of Crepe Erase, check it out here! This is a full body treatment to mend that dreaded crepey (paper-thin) skin we get as we age.
I used this kit and saw results in my neck, chest and legs. It's packed full of all the nourishing ingredients you need to improve crepey skin and smells amazing as well. My husband loves the smell so I use it often after my shower.
It's especially good for lax, aging skin showing signs of breakdown and needing rejuvenation.
Visit the Crepe Erase website here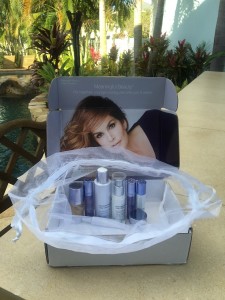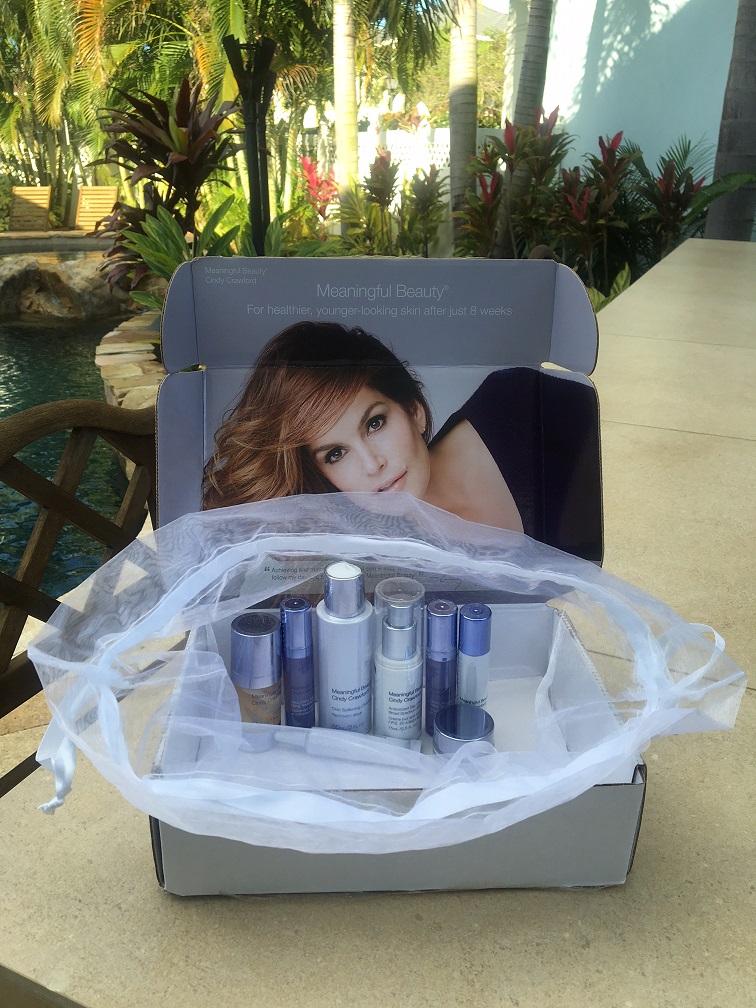 You've seen the infomercials right? I love Cindy's skincare!
I love hearing the story of how Cindy found Dr. Sebagh and the rare melon extract he's bottled up! You can't deny she looks fantastic.
This is a full skin care system that will transform the way your skin looks. These products leave my skin so soft, hydrated and with a blurred, soft focus that results in much younger looking skin.
I've had remarkable results using these products and women rave about Cindy Crawford's skin care! You can read my review of Meaningful Beauty or visit Meaningful Beauty's website
Beware of Free Trial Scams for Anti-Aging Products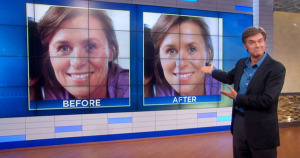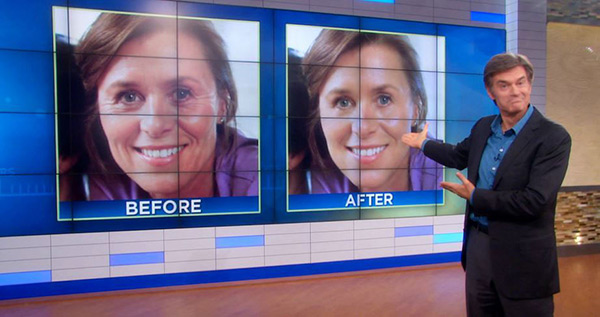 Beware of free trials for anti-aging products online! You know the ones, they use pictures of celebrities like Dr. Oz, Ellen Degeneres, Joanna Gaines, Shark Tank – the list goes on.
They are NOT FREE and will enroll you in an auto ship arrangement which bills monthly and is impossible to cancel.
Read my Investigative report to learn about the tricks they use to lure you in, and how to detect and avoid these!
Please refer to the following links for help.
Important links:
Beautycounter – Hello Safe Skin Care!
Click Here for My Beautycounter Online Store – You'll see my picture come up, click "start shopping" to browse around!


I've been searching for a safe, natural skin care line that I could represent that I would feel good about not only using, but recommending to others.
When I found Beautycounter, it fit the bill ~ effective products, and no bad chemicals!
Being the skin care junkie that I am, I ordered just about one of everything, and since May I've been indulging in all things Beautycounter!
Why do I love Beautycounter? For one they have a "Never List" of 1,500 questionable or unsafe chemicals that they'll never use in their products.
Secondly, I LOVE every single product that I've tried! The skin care is amazing and choc-full of plant based ingredients and anti-oxidants to nourish and protect and it does a great job of minimizing wrinkles and giving me an even skin tone!
With that said, here are a couple of my favorite Beautycounter products!
Vibrant. Radiant. Refreshed. Skin at its peak performance! *AND BACK IN STOCK!*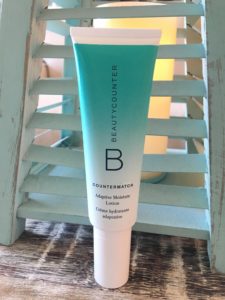 Beautycounter's Countermatch lotion is lightweight and helps the skin adapt to varying conditions by adjusting hydration and oxygen levels as you need it. 
This is a lotion that I can use either am or pm for a smooth look that remains consistent throughout the day and night.
The Countermatch Lotion has a silky, smooth feel and glides over the skin effortlessly.
With breakthrough plant based Bio-Mimic technology, it has the ability to exactly match the skin's structure to give it exactly what it needs, when it needs it.
The Countermatch lotion is high in vitamins E, A, C and D and is packed with anti-oxidants and nourishing ingredients. It even contains a little salicylic acid which is great for deeper absorption and cell turnover!
This is a great choice for an all around anti-aging treatment to smooth wrinkles and help the skin retain moisture.
Click Here to read my Countermatch review, or see this product on my Beautycounter
New Product Alert!
Beautycounter has just released an entire Countermatch Collection! All of these new products contain their breakthrough Bio-Mimic Technology and are high in anti-oxidants and hyaluronic acids.
Here are some highlights about each new product:
Countermatch Intense Moisture Serum – concentrated formula of two types of hyaluronic acid, vitamins C, E antioxidant protection and Arginine naturally found in beet root for radiant, vibrant skin.
Countermatch Eye Rescue Cream – Squalane (derived from olives) hydrates while betaine (derived from sugar beets) and phytic acid increase oxygen product to refreshen tired eyes.
Countermatch Recovery Sleeping Cream – Seals in moisture and protects your skin from losing it while you sleep! Hyaluronic acid (holds 1,000x its weight in water), plum oil rich in omegas 6 & 9, vitamin E and other plant derived anti-oxidants to revitalize the skin.
You can read about these new products at the bottom of my Countermatch Lotion Review.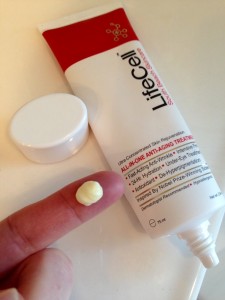 If you've followed my blog for the past 5 years, you may know that I love Lifecell for its immediate wrinkle smoothing results – nothing works quite like it! It's been one of my top creams and personal faves for many years.
My sister is a professional makeup artist and she loves using Lifecell on brides! Since it doubles as a wrinkle filler, it creates a flawless, smooth finish and works well for all skin types.
While I stand behind the South Beach Skincare line, many people confuse the Lifecell 30-day trial with the 14-day celebrity free trial scams that I warn about.
Lifecell is a quality product and should not be confused with the free trial scams I warn about. It's like comparing apples to oranges.
If you're interested in trying Lifecell, read my Lifecell review first, or Visit Lifecell Now
It's been harder to lose weight in my 40's, however Keto OS is a supplement that has helped plus has many anti-aging and health benefits.
Keto-OS is an powder you mix with water in delicious flavors you can drink daily that puts your body into ketosis within an hour. Ketosis is a natural metabolic state where you burn fat for fuel instead of glucose.
It does work best with a low carb diet and exercise (for weight loss) but the health benefits are many.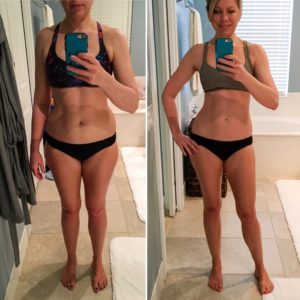 It gives me energy, focus, motivation, suppresses my appetite, and lifts my mood. It can also help with some chronic pain conditions where inflammation is an issue. Ketones are an anti-inflammatory.

Click Here to read my Keto OS review, or visit Pruvit's website
How Women Found This Review:
and ReviewsofWrinkleCreams EyelashesEnhancerEtc, and NULL, and anonymous, and miracle rev, and skin complex rx reviews, and amazon