Welcome to Women's Blog Talk
Specializing in Anti-aging and Health Product Reviews with a Personal Touch
What Makes Us Different from Other Review Sites?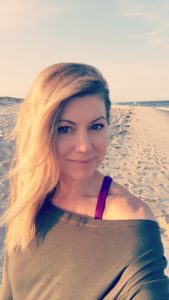 Hi, I'm Rachel, and I'm so happy you're here! I started Women's Blog Talk in 2011 as a hobby and it's become my labor of love!
With an overwhelming number of anti-aging and health products on the market today, my goal is to remove some of the guesswork when trying to choose what's right for you. My goal is to help you look and feel your best!
What's different about this site is that I personally test many of the products that I review, along with some help from a team of women who are also contributing authors and product testers.
Throughout the site, you will find recommendations that we feel are outstanding products in their category based on quality of ingredients, reviews, price, manufacturer, and of course – results!
For starters, check out my Top 3 Anti-Aging Treatments or Top 3 Fat Loss Supplements, these are my two favorite categories!
I will be vain here and admit that staying youthful, healthy and slim is a priority for me and the very reason I love what I do! So I can help others do the same.  
You can learn more about me here including my skin care routine, and how I stay healthy and fit in my 40's.
SALES!!
Keto Reboot – 60 hour Metabolic Fast
Keto Reboots are on sale June 1st – 7th!
This is a 60 hour fast (no food) using exogenous ketones, bone broths and teas. I'm doing my 3rd reboot this month and the group starts June 17th!
If you've never done a fast – there are many health benefits – but fasting is not easy! Using ketones suppresses appetite, keeps you energized and feeling great!
You will be in a deep, fat burning state of ketosis by the end of the fast, it is FIRE! It's a great jumpstart to any diet plan and to better health and fat loss.
You can read about my Keto Reboot Experience here to see if it's right for you.
Or, buy your kit today for $79 from the Pruvit website.
You've surely heard the buzz and tremendous health benefits about the ketogenic diet – the highest searched diet on google in 2017.
What if you could drink something to put you into ketosis in under an hour? Without having to follow a strict diet? 
You can! That's the magic of ketones! Pruvit's Keto OS is a ketones powder you mix with water in a variety of delicious flavors that puts your body into its natural fat burning state of ketosis.
I've been drinking pure therapeutic ketones for over two years now and it is the fountain of youth!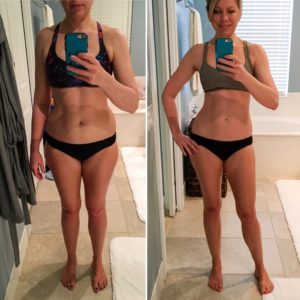 It gives me energy, focus, motivation, suppresses my appetite, lifts my mood, and keeps my skin and eyes (rosacea) clear.
While I have lost fat drinking ketones, I continue to drink them  because of how it makes me feel and for the anti-aging and health benefits.
It also helps with chronic pain conditions where inflammation is an issue. Ketones are an anti-inflammatory and fuel source for the brain.

Click Here to read my Keto OS review, or visit Pruvit's website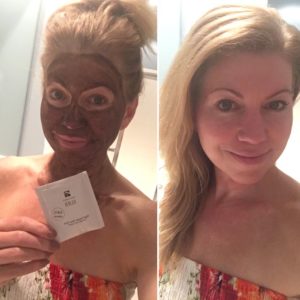 I'm a huge fan of mud masks, and the Elier Mud Mask is a new must-have!
It doesn't dry your skin out like a desert oasis like some mud masks do. It left my skin super supple, even toned, removed the impurities and shrank my pores.
The Elier mud is 100% organic and has an anti-aging, regenerating, antioxidant and antiseptic impact.
Reverses the visible signs of aging, even wrinkles. Perfect for dry or oily and problematic skin.
Simply warm up the packet in some hot water, and put a thin layer on, exfoliate gently, and leave on for 10-15 minutes. I loved my results!
Joovv Red Light – Is Red Light Therapy a Bright Idea?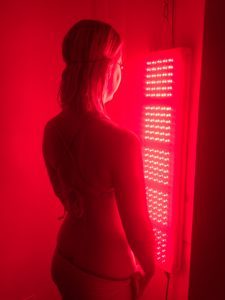 Red light therapy has many anti-aging and health benefits since it increases collagen production, circulation, and even super charges ATP (cellular energy) upwards of 200% to repair damaged cells.
Collagen loss is what causes wrinkles, sagging skin, loose jowels, crepey skin, you name it – collagen loss is what causes the skin to lose its youthful appearance.
Well, I got one in 2017 and hung it on the back of my office door, and it's awesome!
And the Joovv Red Light isn't just any red light. It's a full body sized LED red light that you can place anywhere in your home to treat your entire body! Sounds crazy, right?
It's even helped my shoulder pain since it repairs damaged tissue and fights inflammation.
Click Here to read my Joovv Red Light review, or visit the Joovv website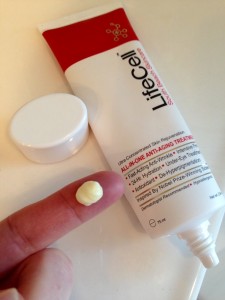 If you've followed my blog for the past 5 years, you'll know that I love Lifecell for its ability to smooth wrinkles INSTANTLY!
Nothing works quite like it, and it's been one of my top creams and personal faves for many years.
As a professional makeup artist, my sister also loves using Lifecell on brides and models to get them photo-fabulous!
Lifecell is a full spectrum anti-aging treatment, but since it doubles as a wrinkle filler, it creates a flawless, smooth finish instantly and works well for all skin types since it's so gentle.
You can try this amazing product for FREE for 30 days.
If you're interested in trying Lifecell, read my Lifecell review, or Visit Lifecell Now
Beautycounter – Hello Safer Skin Care!
Click Here for My Beautycounter Online Store – You'll see my picture come up, click "start shopping" to browse around!

I've been searching for a safe, natural skin care line that I could represent that I would feel good about not only using, but recommending to others.
When I found Beautycounter, it fit the bill ~ effective products, and no bad chemicals!
Why do I love Beautycounter? For one they have a "Never List" of 1,500 questionable or unsafe chemicals that they'll never use in their products.
Secondly, I LOVE every single product that I've tried! The skin care is amazing and choc-full of plant based ingredients and anti-oxidants to nourish and protect and it does a great job of minimizing wrinkles and giving me an even skin tone!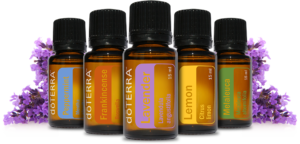 I've been loving dōTERRA essential oils, they make me feel happy and relaxed.
My favorite scent is the Balanced oil in my diffuser while I'm working, Lavender on my pillow at night, and Melaleuca to heal my cuticles and bring my nails back to life.
There are many internal and external health benefits to using essential oils, and my journey has just started!
I decided on dōTERRA since they offer pure, therapeutic grade essential oils, diffusers, personal care and wellness supplements that are all natural.
How Women Found This Review:
and ReviewsofWrinkleCreams EyelashesEnhancerEtc, and NULL, and anonymous, and amazon, and skin complex rx reviews, and miracle rev