Thanks for visiting Women's Blog Talk!
We pride ourselves on Health & Beauty product reviews with a personal touch
Women's Blog Talk brings you honest, personal reviews on a wide variety of anti-aging treatments, weight loss, tips for healthy living – and much more!
Throughout the site, you will find recommendations that we feel are the top products in their category based on quality of ingredients, reviews, price, manufacturer, and of course – results!
What Makes Us Different from Other Review Sites?
Hi! I'm Rachel. I started Women's Blog Talk in 2011 and it's become my passion and the most fulfilling job I've ever had!
I love helping others and taking the guesswork out of the overwhelming number of beauty and health products on the market today.
What's different about this site is that I personally test many of the products that I review, along with some help from a team of women who are also contributing authors and product reviewers.
For the products that we don't try personally, we research them diligently to bring you the facts!
You can learn more about me here including my skin care routine, and how I stay healthy and fit in my 40's.
Just in!
Spa night, every night! I've been using the Beautycounter Cleansing Balm for two months and what a treat it's been for my skin.
It MELTS away all the impurities and makeup (and in my case a lot of sunscreen and sand) from your face leaving it soft, supple and smooth and never stripping.
You can even leave it on as a mask overnight (or for 10 minutes) for more intense hydration, use it as a lip mask, or on elbows and knees for dry spots. It's like having 6 products in 1!
The balm is made from natural flower oils like chamomile and rose, and from seed oils like cranberry, raspberry, apricot and mango. It smells amazing and is packed with Vitamin C!
Now that I'm in my 40's, keeping the moisture in my skin is the goal, and using an oil based cleanser is a great way to cleanse and rejuvenate the skin at the same time.
Click Here to read my Beautycounter Cleansing Balm review

I'm excited about Beautycounter, whose mission to get safer products into the hands of everyone.
Beautycounter has a "Never List" of 1,500 questionable or unsafe chemicals that they'll never use in their products.
This is awesome, and means you don't have to be a scientist to know if it's safe!
Beautycounter offers skin care, body care, hair care, makeup and products for babies and children.
I've been using the Nourishing Skin Care line with the Brightening Oil or Plumping Oil and I'm in LOVE! It's so calming and perfectly hydrating to my skin.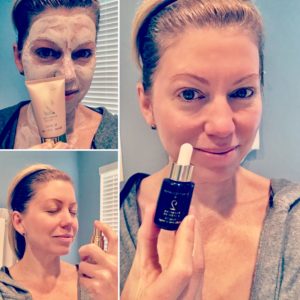 Their masks and facial mists are also fantastic, I especially like the Brightening mask since I tend to have sun spots.
What drew me to this line however was their sunscreen, which I've put to the test and given a grade of A++!
Living in South Florida and playing beach volleyball, I go through a lot of sunscreen so minimizing chemicals while blocking harmful UVA and UVB rays is an absolute priority for me.
Beautycounter products leave you feeling pampered and are every bit as luxe as any high line products on the market.
Take a peek for yourself at all the wonderful products offered in my Beautycounter Online Shop!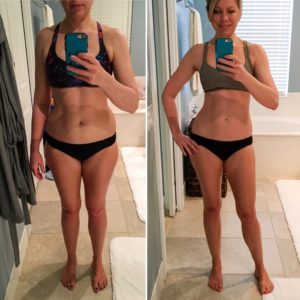 It's been harder to lose weight in my 40's, however this is a supplement that has made it easy and I want to share it with everyone!
Keto-OS is a powder you mix with water you drink once or twice daily flooding the body with therapeutic ketones. It forces your body to burn fat instead of carbs, without having to follow a strict diet.
It comes in punch, orange and chocolate flavors and tastes delicious – so easy to drink. I've been drinking the Maui punch flavor for over 7 months now, I feel great and I've lost 17 lbs!
It gives me energy, focus, motivation, lifts my mood, fights inflammation, has anti-aging benefits and it puts me in ketosis in 30 minutes.
Ketosis is a natural metabolic state (fat burning mode) few people experience since it requires a strict low carb, high fat diet and even then it can take weeks to get there.
My whole family is getting healthy on ketones! My sister lost 11 lbs in 3 weeks, my mom is down 15 and my brother lost 18 lbs in a month!
Both my mom and my brother have gone from needing blood pressure medication to normal in just over two months. The health benefits of ketones are tremendous.
Click Here to read my Keto OS review, or visit Pruvit's website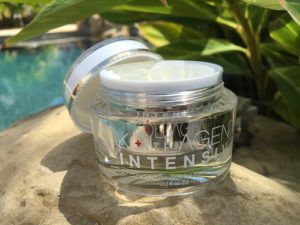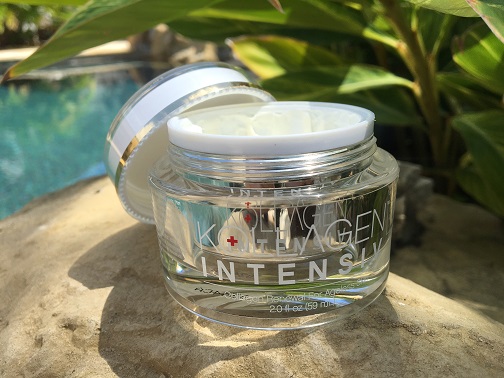 I am in my 40's now, and the loss of collagen, the loss of "plumpness," and fine lines and wrinkles are the changes I've noticed the most in my skin, so putting the collagen back in has become a priority!
Collagen loss is what causes wrinkles – it's a depressing fact that by age 30, our ability to produce collagen drops by 50%!

Kollagen Intensiv has been one of my go-to anti-aging treatments and top creams and for the past 4 years. It's hydrating, cuts redness, plumps wrinkles, diminishes crows-feet and puffiness, and gives me results to stay youthful-looking! 
A great combo is using using Skinception's AHA Toner with Kollagen Intensiv.
This is a powerful combo because the AHA Toner (alpha-hydroxy) rapidly increases cell turnover, smooths the skin, and builds collagen to reduce wrinkle depth.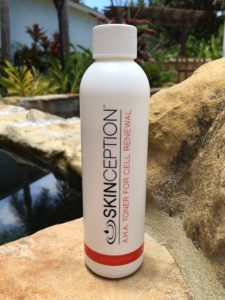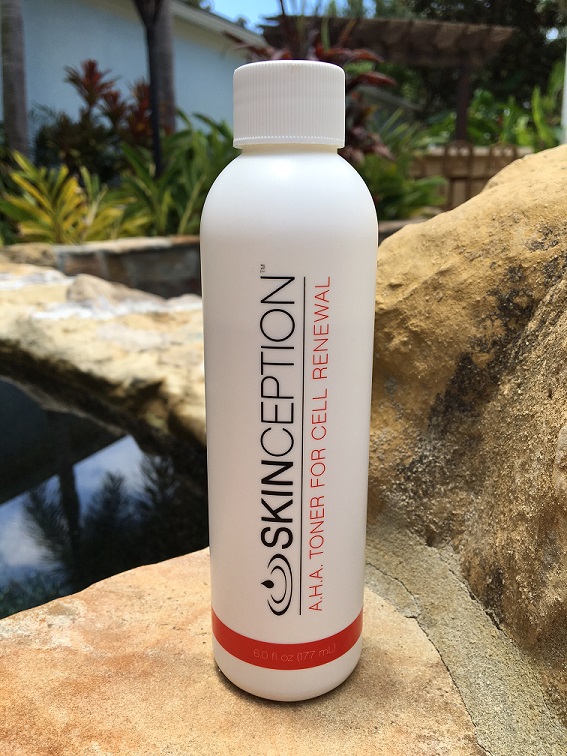 Pairing the collagen building toner with a collagen building moisturizer provides awesome results, and it doesn't take long to see an improvement.  The key to younger looking skin is building back up the lost collagen and exfoliation!
Click Here to read my personal review on Kollagen Intensiv or visit www.KollagenIntensiv.com
Why is Retinol great for wrinkles and skin?
We've been hearing a lot about retinol and its beneficial effects on our skin, and our top recommended cream, Kollagen Intensiv, has it.
It's become a hot commodity in skin care ingredients for anti-aging companies, claiming to be a miracle cure for all those inevitable wrinkles and signs of aging.
But what is this supposed miracle cure for getting old? And does it really work?
Click here to read our report on Retinol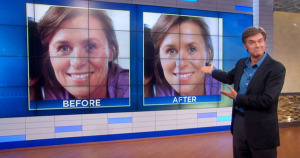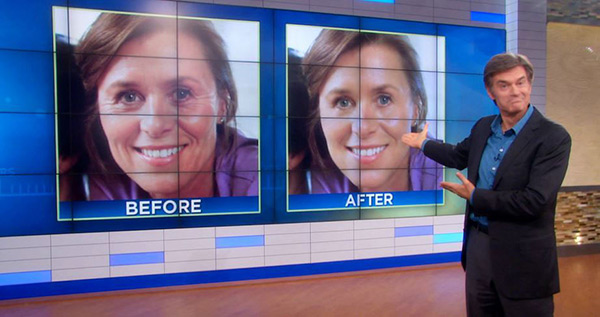 Beware of short-term (12-14 day) free trial scams for anti-aging products online! That's hardly enough time to try a product! Read my full report to learn about the tricks they use, and how to detect and avoid these!
If you're looking for a phone number to cancel a free trial, check my latest blog post for the number: Skin Care Free Trials – Cancellation Numbers
Check out my recent interview with CBS Dallas about skin care fraud. I have become an internet watchdog for skin care cream scams!
P.S. Dr. Oz does NOT have a skin care line in any way, shape or form! Do not fall for these scams using his picture or ANY other celebrities to sell their creams!
How Women Found This Review:
and ReviewsofWrinkleCreams EyelashesEnhancerEtc, and NULL, and anonymous, and miracle rev, and skin complex rx reviews