Welcome To The Most

Factual

,

Unbiased

, and

REAL

Beauty Product Review Site On The Web
Thank you for visiting WomensBlogTalk.com, a leading beauty product review website for women.  The goal of our site is to give you honest and unbiased reviews on a wide variety of beauty products including anti-aging treatments, wrinkle creams, moisturizers, eye creams, face washes and many other niche products such as cellulite busters and female enhancement products.
We created this site as a way of helping you choose the right products in the vast expanse of the sea of beauty.  Throughout the site, you will find various product recommendations by us that we feel are the top products in their category.  We have rated these products based on a wide variety of criteria, including:
Price
User Reviews and Feedback
Ingredients
Quality
Reputation of Manufacturer
and finally, RESULTS
What Makes Us Different from Other Review Sites?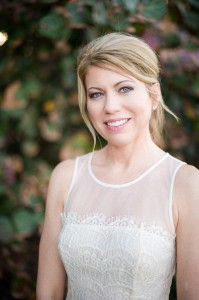 Hi, I'm Rachel, Chief Editor of WomensBlogTalk.com. With such an overwhelming number of beauty products on the market today – some promising miraculous and overnight results – I often wished I could just ask someone with an unbiased opinion, "Well does it really work?"  The truth is, depending upon the condition of your skin and what you need help with, you need to choose the right products, and our research can help make those decisions easier.
Wrinkles, hyper-pigmentation, puffy eyes, crows feet, dry skin, oily skin, dull skin – these are all unique problems to each and every one of us, and not all creams, gels, and serums are created equally. What's different about this site is that I personally test many of the products that I review, and put hours of research into bringing you factual and useful information.  With so many review sites out there giving you unprofessional and biased information, we aim to change all of that.
What follows on this site is a detailed analysis of women's beauty products. What I cover in my review is what the product claims to do for your skin, the ingredients and how they work, how much it costs, where to buy it, how it feels, how it smells, if I experienced any side effects, and most importantly – the RESULTS.  For  the products that I don't try personally, I research them diligently to bring you the facts.
Reviews You Will Find On WomensBlogTalk.com



Wrinkle Creams - It's no laughing matter, there are hundreds of wrinkle creams  and moisturizers on the market that promise dramatic results in a very short time span.  But are they all created equal?  We pour through dozens of these supposed "anti-wrinkle" creams to find out what's really inside of them, and whether or not they work.  The truth may shock you!
Eye Creams – Crows feet, fine lines and wrinkles, puffiness and dark circles are all signs of aging, stress and fatigue. These aging tell-tale signs can be drastically reduced if you learn how to take care of the delicate skin around your eyes. Browse through our eye cream reviews to find out what works best to help your eyes perk up once again.
Skin Lighteners - Is a mask of hyper-pigmentation causing you to be insecure about your skin? Those pesky brown spots can be diminished but it takes the right ingredients. We've found a few great products that will fight that chemical reaction and increase your skins youthful appeal, however you won't find it in an everyday moisturizer!  We have analyzed dozens of Skin Lighteners and Brighteners and found the ones that work best to help you get back the skin you had your 20′s!
Cellulite Busters - Do you have embarrassing cellulite you are just dying to get rid of?  Most of us do, and with bikini season upon us, luckily there are a few products that show some promise.  Click here to read more about our top choices for Cellulite reduction and masking therapies.
Eyelash Enhancers - Think all eyelash enhancing products are created equal?  Think Again!  We go over the many dangers of using these products, as well as factual reviews as to how they work, the ingredients they contain, and the hard facts about whether women are really getting good results from them.
Hairstyle Articles - Learn the latest fashions in hairstyles, the hottest trends, what the best cut is for the shape of your face, what the celebs are up to, and much more!
Our Top Products
Top Wrinkle Cream – Lifecell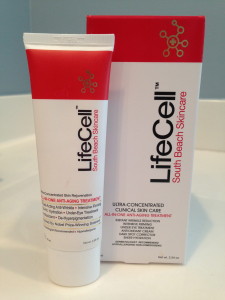 Out of all of the wrinkle creams I have tried, Lifecell works the best for a number of reasons.  It goes on smooth and doesn't leave any oily residue, and helped me eliminate my hyperpigmentation. 
The results I've experienced with Lifecell are smoother skin with less fine lines and wrinkles on my forehead and around my eyes, a more even skin tone, decreased hyper-pigmentation, plumper and fuller lips.
Click here to read my personal 2 year Lifecell Review!
"Wrinkles No More" – FREE EBOOK
We have written our own Ebook, titled "Wrinkles No More", and you can get this ebook completely free, on the upper right hand side of this page.  Simply enter your name and email, and confirm your email by clicking on the link you receive from us, and we will instantly send your downloadable ebook.
Be sure to bookmark us, like us on Facebook, or sign up for our  free guide to make sure you stay in touch with the #1 blog on the internet for women….WomensBlogTalk.com!
Buyers Beware – The Truth About Free Trials
Beware of Free Trials, THEY'RE NOT SO FREE!
We have reviewed several different types of wrinkle creams, which often come in a free trial form.  Many companies run a very deceptive marketing campaign where you can order a product on a free trial basis, only to be charged 14 days later.  We have personally tried to warn women about these schemes, but every once in a while  someone slips through the cracks and get scammed.  Not all free trials are created equally, some are more than fair, but beware of the fine print with any free trial, and make proper notes in your calendar so that you can return the product within the allotted time frame.
Hello from Rachel