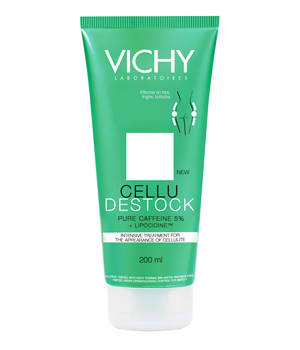 Vichy Cellu Destock Review – Does it Reduce Cellulite?
Vichy Cellu Destock Overview
Vichy Cellu Destock has proven effectiveness on visibly reducing the look of cellulite on three main areas including hips, thighs and buttocks. By using ingredients such as caffeine and lipocidine, Vichy Cellu Destock will give you smoother, more elastic skin in just two weeks and a visible loss in just four weeks.
How Vichy Cellu Destock Works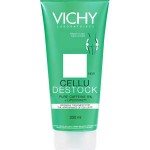 Vichy Cellu Destock uses caffeine and lipocidine to help minimize the look of cellulite on different areas. It is suggested to the rub Vichy Cellu Destock on the area or areas that you would this product to work on one to two times a day. It suggests to rub on, beginning at the knee and work your way up the leg, massaging as you go.
Vichy Cellu Destock Benefits
There were a variety of testimonials on different websites giving positive reviews about Vichy Cellu Destock.
There is a full list of ingredients on the website.
The website states that there has been clinical testing on women and that it has proven to be effective.
You will be able to see visible results in as little as four weeks.
Vichy Cellu Destock Drawbacks
The website does not give a lot of information about the studies performed.
It is quite expensive for such a small bottle.
Where to Buy Vichy Cellu Destock
Vichy Cellu Destock is only sold online and not in stores. The websites include vichyusa.com, Amazon, eBay, Walgreens.com, dermstore.com and drugstore.com.
Recommendation
Vichy Cellu Destock seems to be a legitimate product from the list of ingredients that are posted on the website. There are quite a few testimonials on different websites that are very positive. Most of the people that have used it also recommend maintaining regular exercise and a healthy diet. It states that studies have been performed but it doesn't provide the data from the studies.
Vichy Cellu Destock states that it has been allergy tested and does not include parabens. It generally comes across as a great product but the price is quite high if you purchase it through the main website for only a 6.74 ounce bottle that does not even last a month. If you use Vichy Cellu Destock as they recommend, they you would need to purchase two to three bottles to get you through a month.
Have You Used Vichy Cellu Destock? Leave Your Review Below!
User Questions and Answers
User Questions and Answers
No Questions Have Been Answered For This Article.