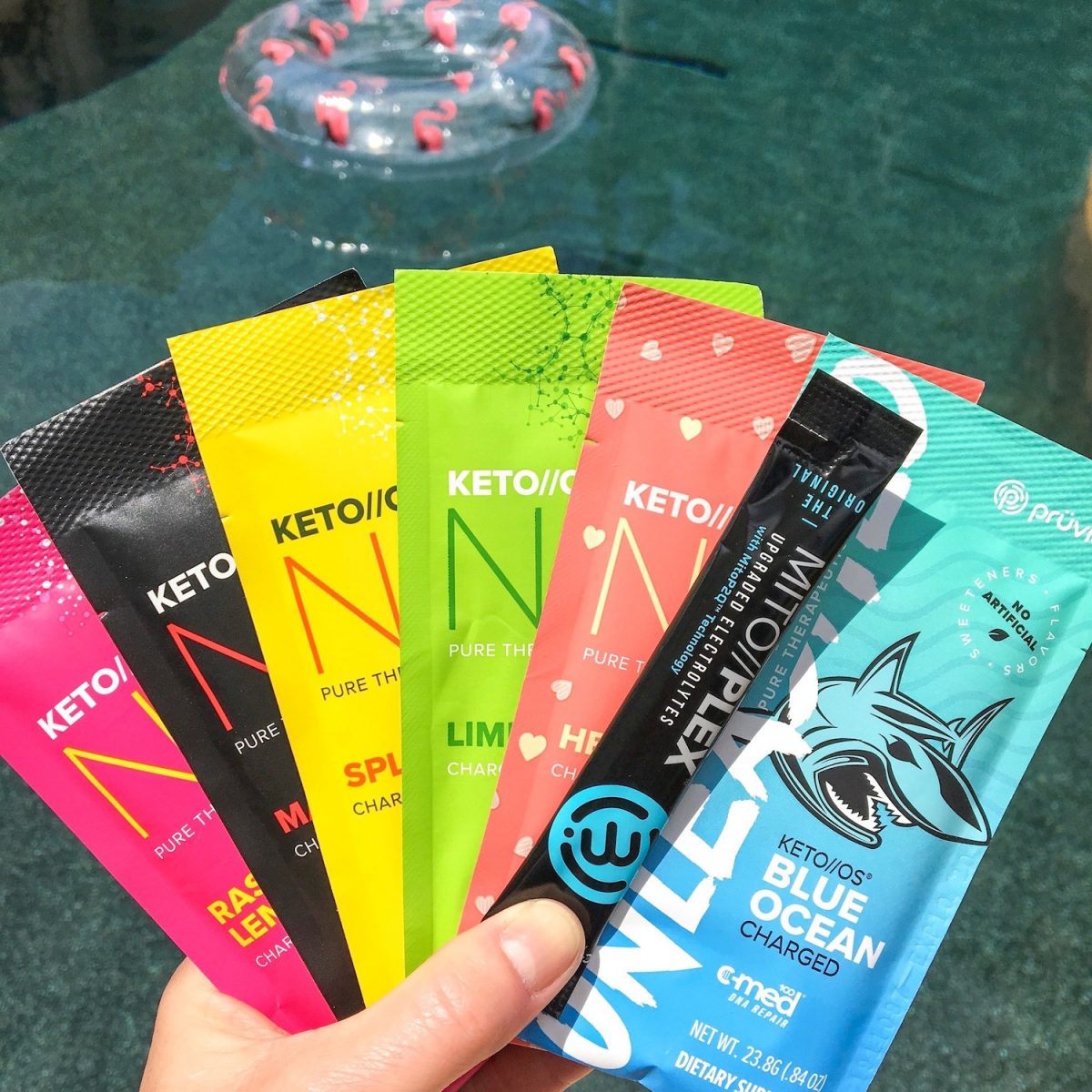 Keto OS Samples For Sale – New Pruvit Flavors!
Welcome to my Pruvit Keto OS Samples Page
Hi! If you're looking for the best variety of Pruvit Keto OS samples in all the newest formulas and flavors, you've come to the right place! I've been at this since 2015!
Scroll down until you see the PayPal Cart to see my available Keto NAT trials!
I'm Rachel Vrabel and you can find me on Instagram @womensblogtalk or on my Facebook page.
I am always fully stocked and ready to ship Pruvit Keto samples within 24 hours and I offer easy PayPal checkout.
I'm very passionate about the ketones conversation, and helping people brings me joy!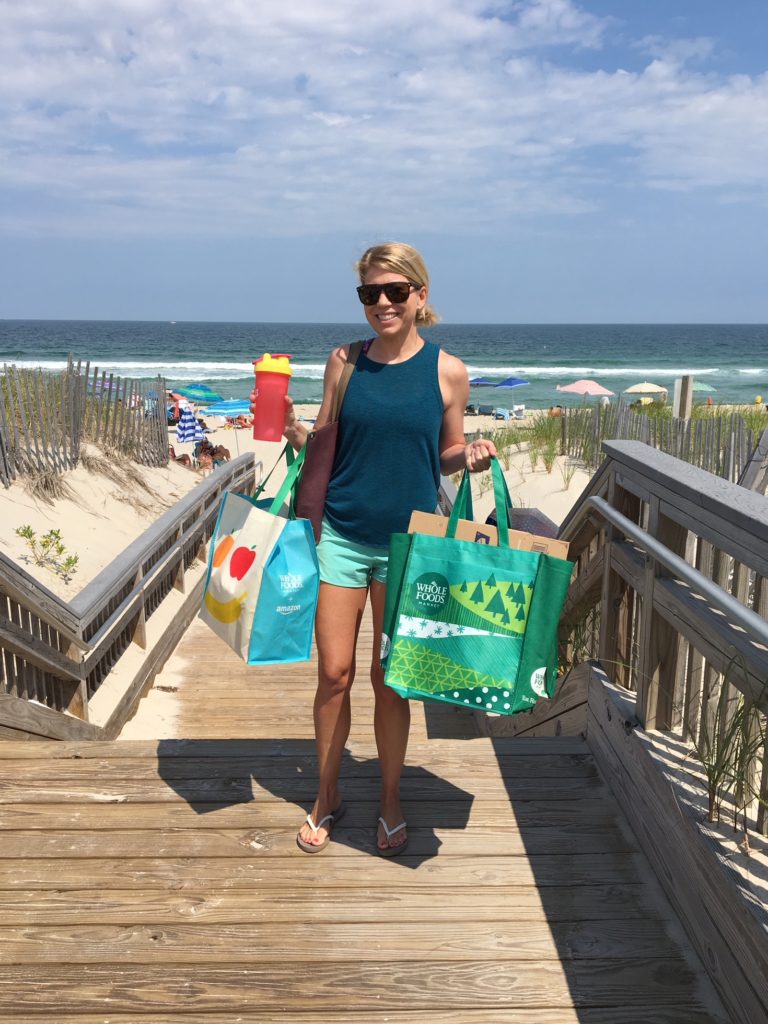 I've been with Pruvit since 2015 as in independent Pruvit promoter and I'm also a Certified Keto Reboot Coach. I get my product FRESH each month directly from Pruvit.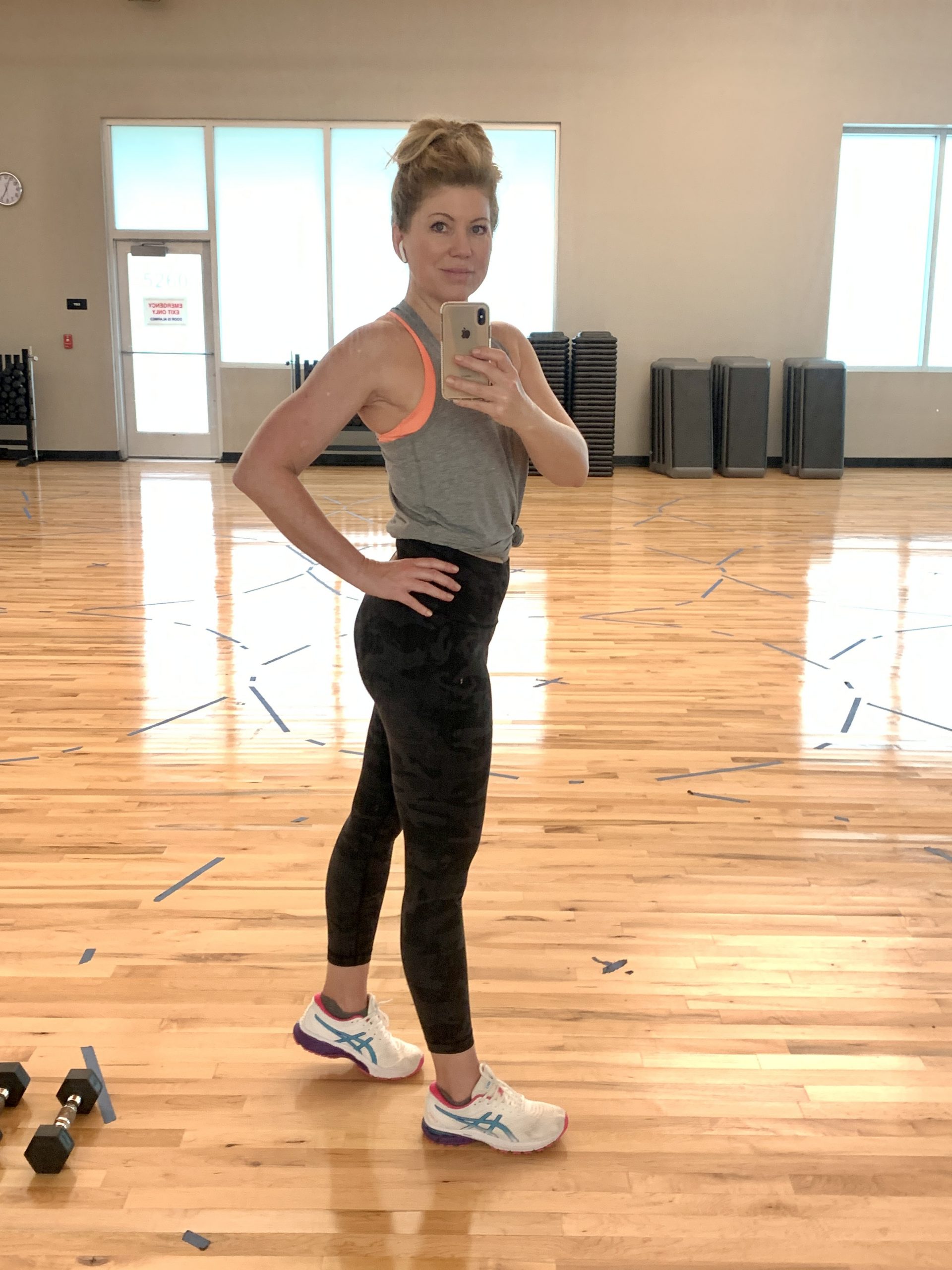 If you've heard the buzz about ketones and have been wanting to give it a try, I encourage you to start with a 5 or 10 day experience. It's a great way to sample a variety flavors before buying full boxes.
Benefits of Drinking Ketones

fat loss
energy
focus
suppressed appetite
better mood
better sleep
clearer skin
muscle preservation
Be sure and check out my Pruvit review here to read about my personal experience drinking ketones, see my results, and to understand how they work.
I've had some awesome results drinking ketones daily – they improve my life by giving me energy, more focus, improving my mood, suppressing my appetite, cravings, and preserving muscle while helping to burn fat!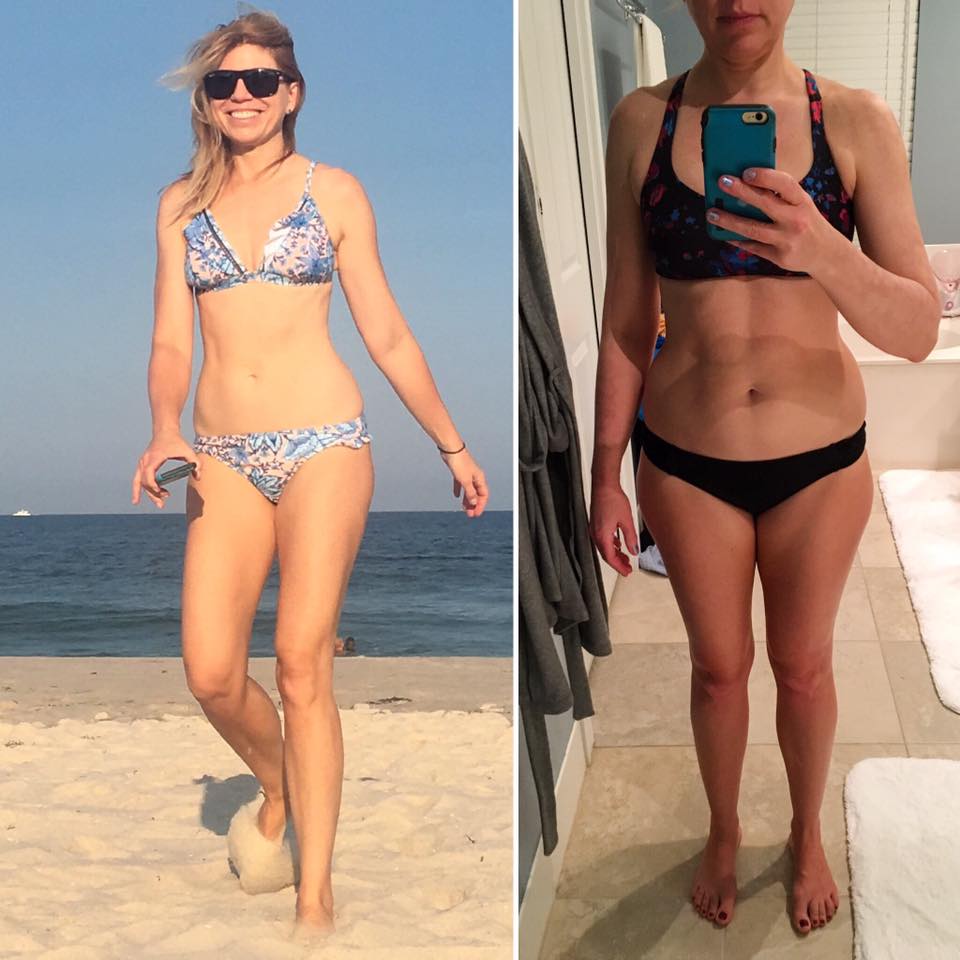 Keto OS Samples for Sale – How to Purchase 
Using the PayPal Carts below each item, choose which package(s) you'd like from the dropdown menu, and click Add to Cart.  Once you add an item, it will take you to Paypal to checkout.
You may add additional items to cart, but please – a limit of one of each package. 
Shipping: Since first class postage for a 10 pack is now close to $5, I've made things easier by shipping everything in the U.S. priority mail for $7.50 – and you will receive your ketones in 2-3 days! (I mean who wants to wait a week or more for snail mail??)
I ship within 24 hours M-F to the U.S., Canada, Australia, and the UK.
*PLEASE double check your shipping address in PayPal! If it's mailed to an old address, I'm NOT responsible for lost packages. 
Once you order, you'll receive tracking from Paypal and an email from me with full directions and resources, along with an invite to a private Facebook group.
If you're using an old email address for PayPal, be sure and shoot me an email and provide me with your preferred email address for correspondence.
MARCH SPECIALS
10 Day Keto NAT Rainbow – $70  
$65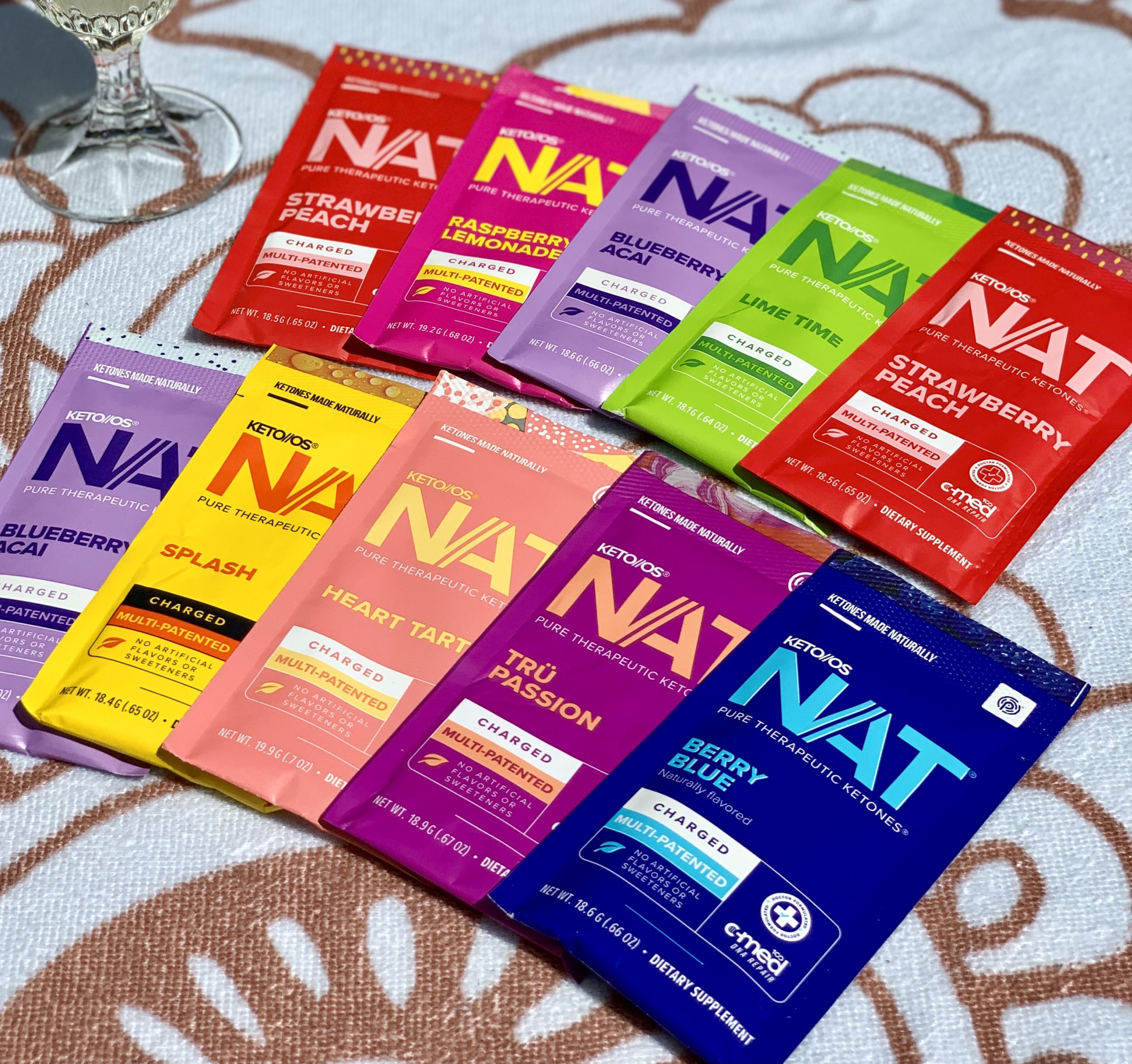 5 Day Keto NAT Rainbow – $40  
$35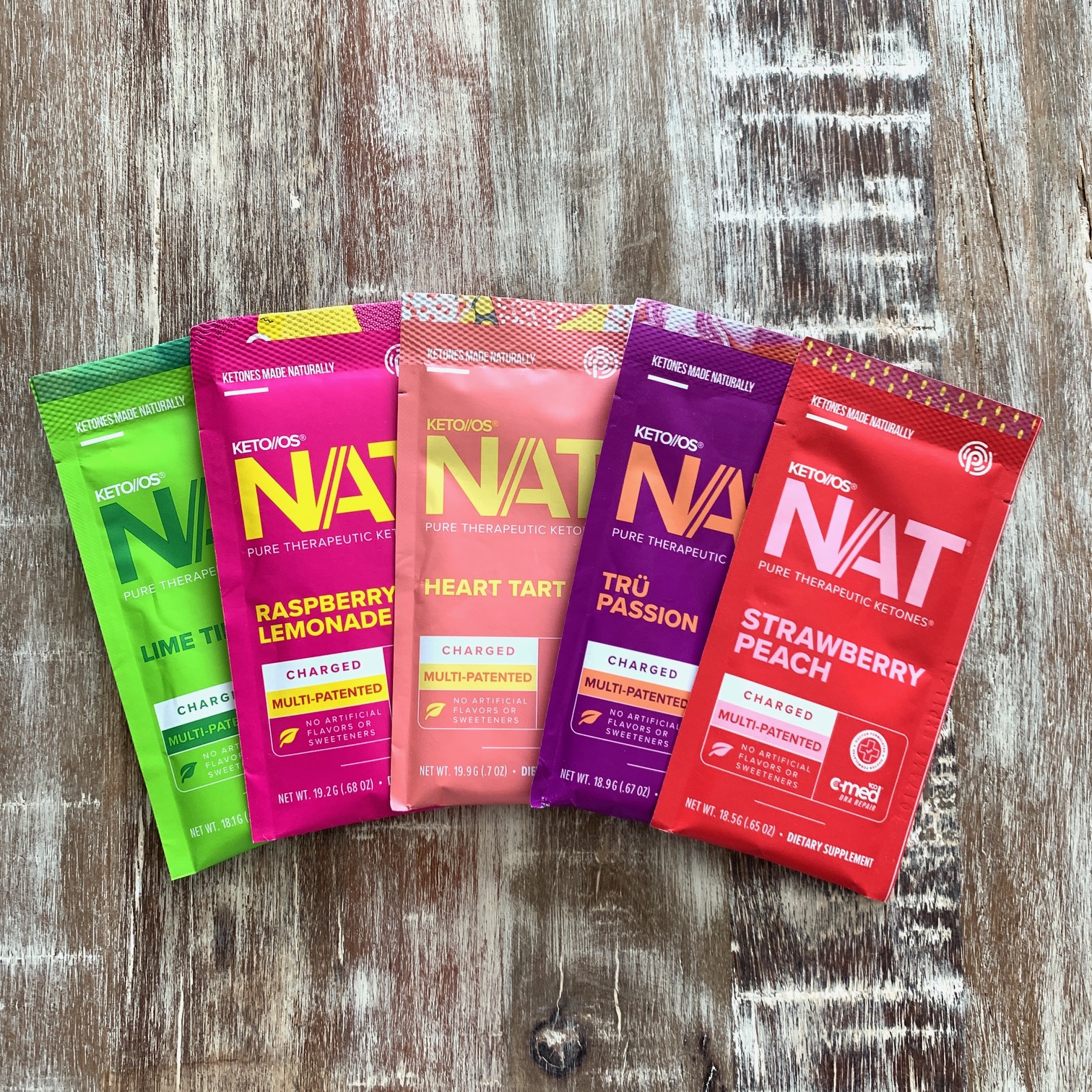 NEW!
5 Pack Keto NAT Berry Blue –
$40
Want to try Pruvit's brand new Keto NAT Berry Blue? This is a delicious Blue Raspberry flavor! Reminds me of a Blue Slush puppy!
I have this in both charged/decaf/or a mix of charged and decaf (choose accordingly from the drop down menu).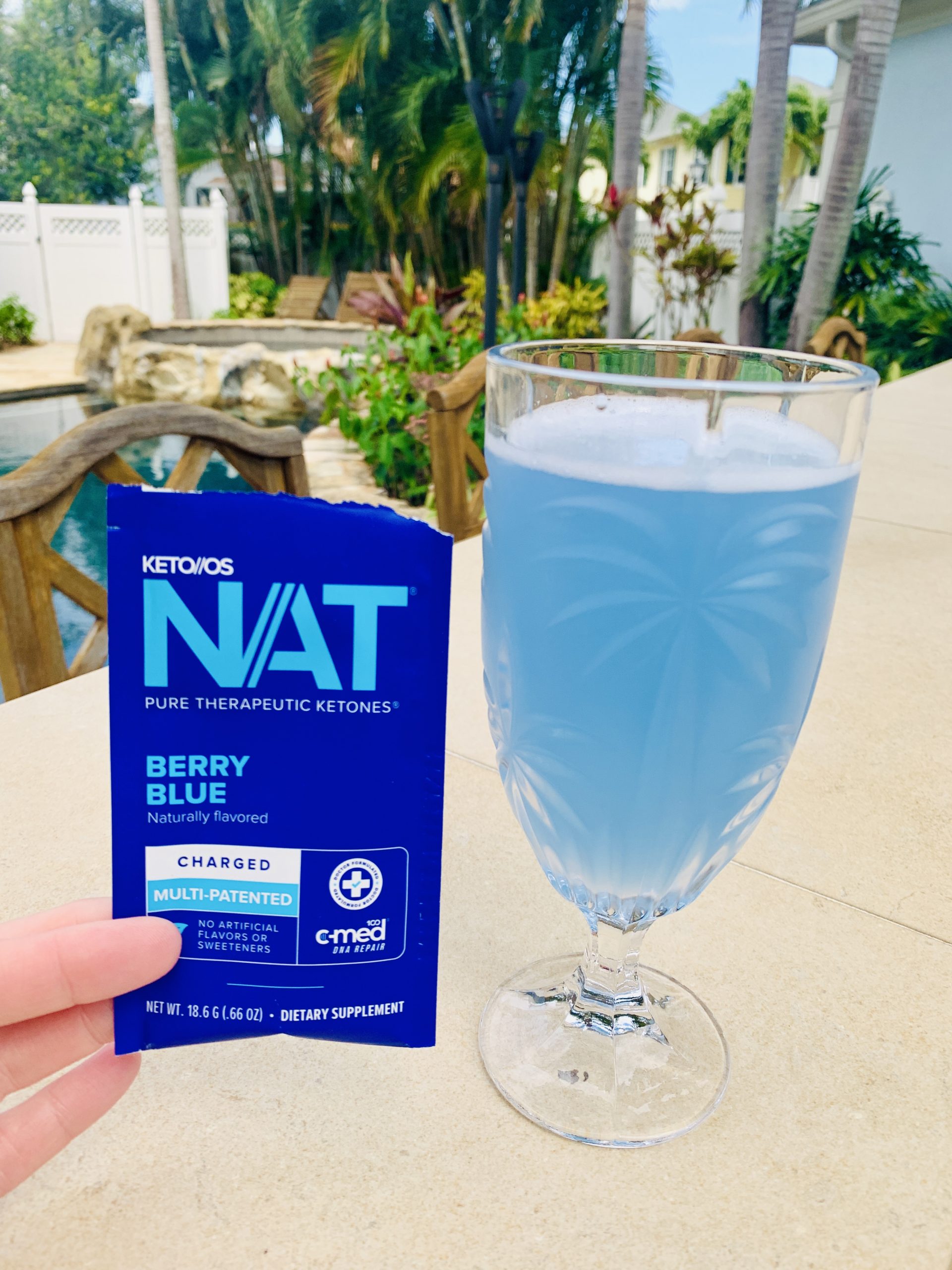 5 Pack Keto NAT Seasonals –
$40
Curious about Pruvit's special Seasonal flavors? This lineup is the AMAZING! Add this to your 10 day if you want more variety!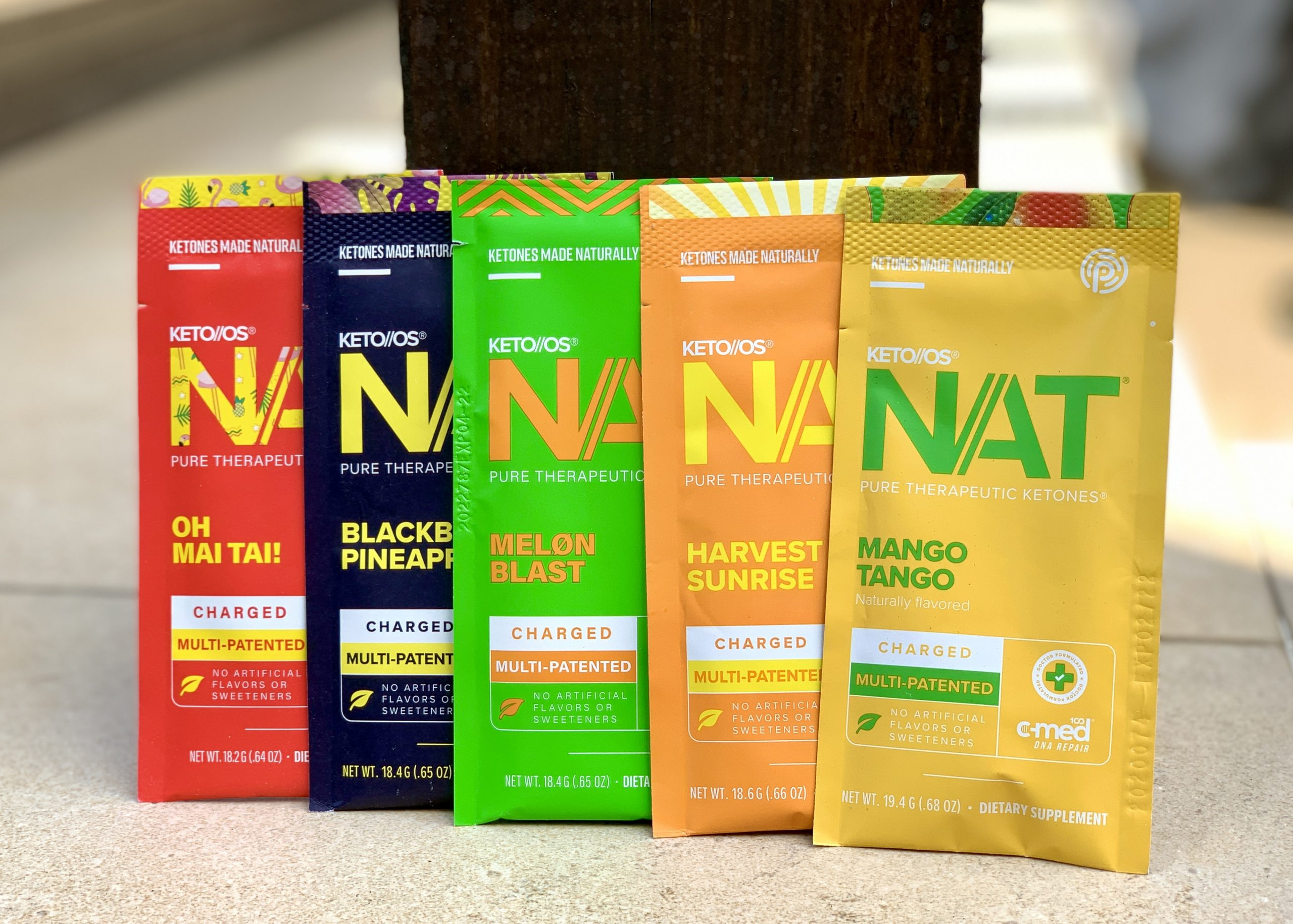 3 Pack Keto Pro Cookie Butter –
$25
Try the brand new Cookie Butter flavored Keto Pro shake! This is a decaf shake mix made with ketones, MCT, and protein, and tastes like a girl scout short bread cookie with a hint of graham cracker. Great as a snack, or post workout recovery!
5 Pack Keto Kreme –
$35
Are you a coffee lover? This makes making a "fat coffee" simple – stir into hot coffee or tea, and boom! Creamy, delicious fat coffee with MCT and 4 different types of collagen. I also LOVE to make pancakes with this mix adding eggs and cream cheese.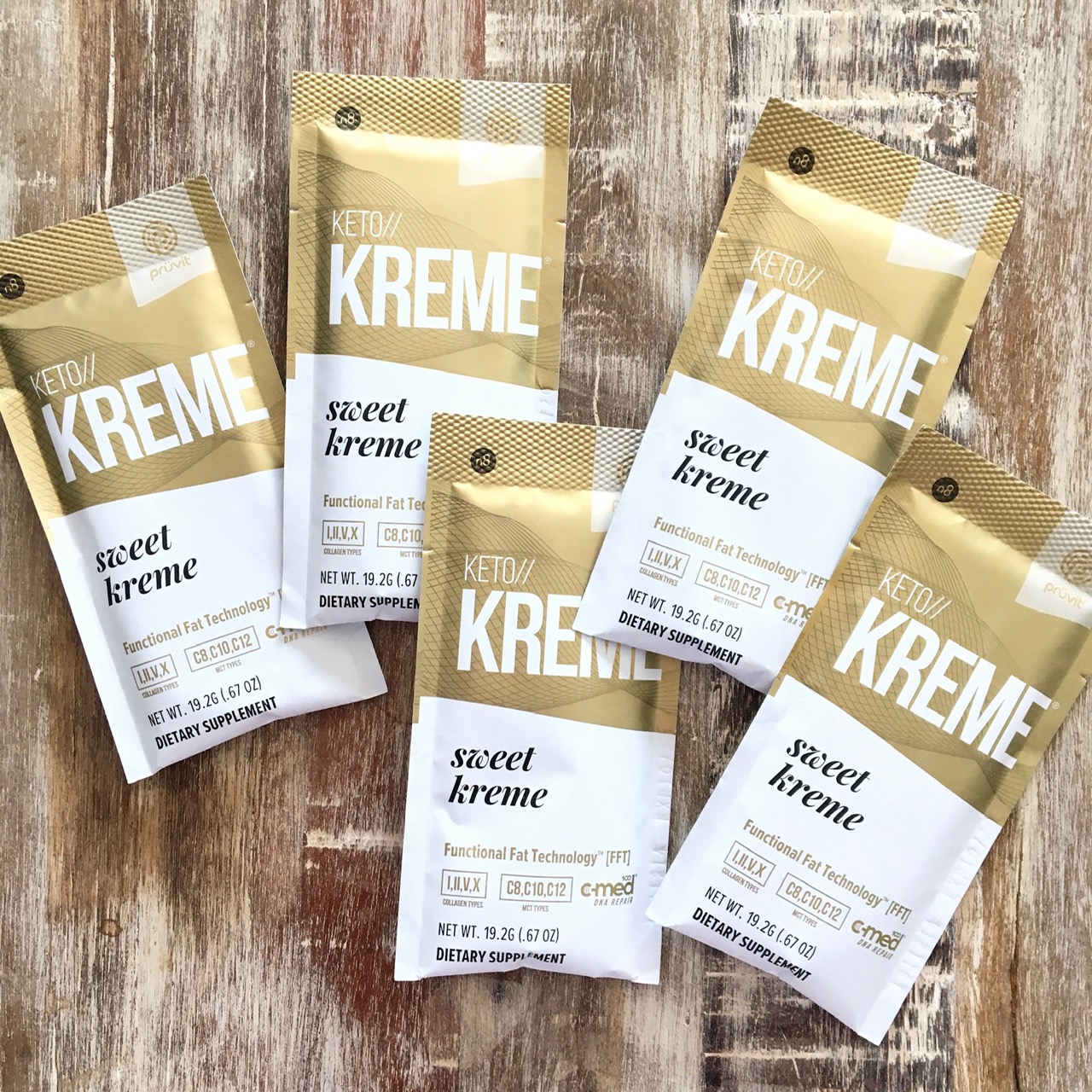 The 10 Day Drink Ketones Challenge – $130  
$99 
If you're ready for a bigger commitment and want a nice variety, the 10 Day Drink Ketones Challenge box is a great deal! ALL new customers pay only $99 for their first box of 20.
This is a variety box of 20 sachets of Keto NAT in a mix of charged and decaf. The purpose is to drink a charged in the morning, and a decaf in the afternoon for 10 days straight.
We have a private FB group with coaching, nutrition advice, and a community of support during your challenge and beyond!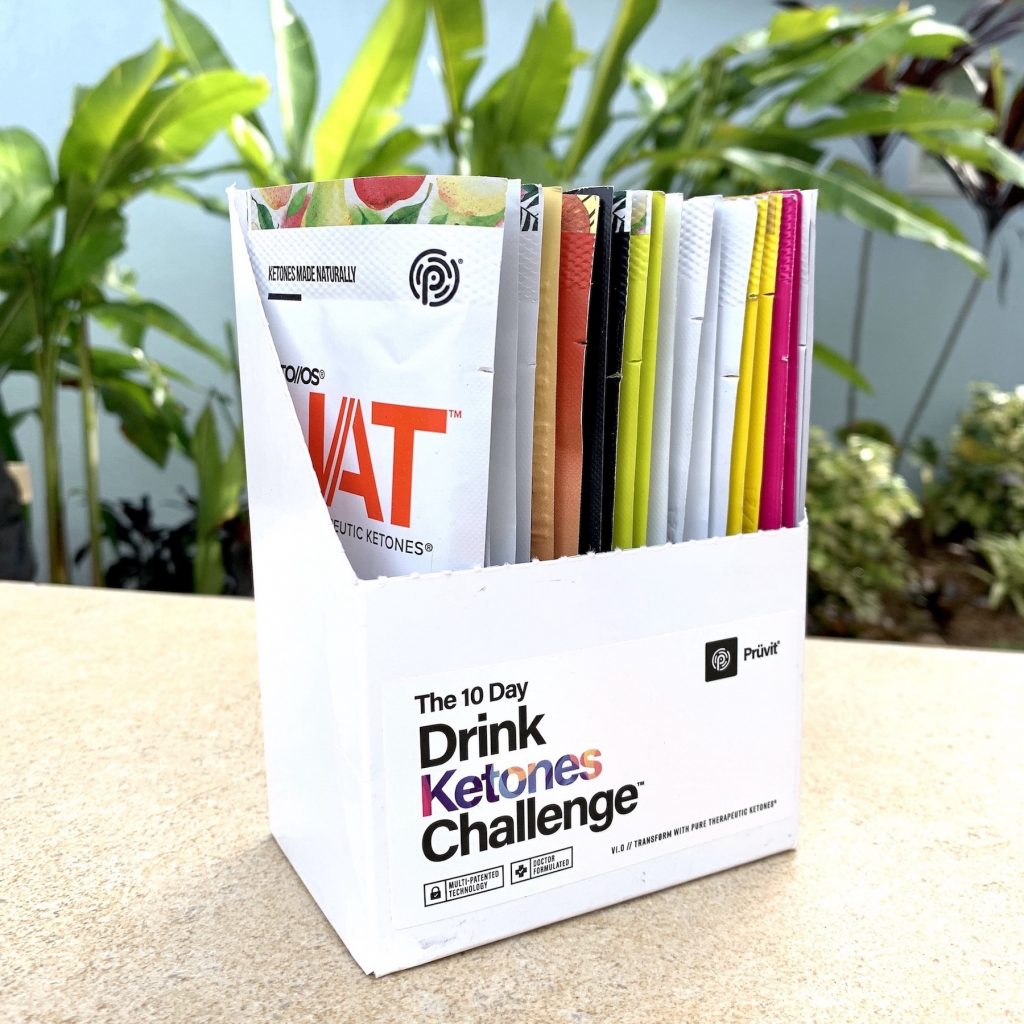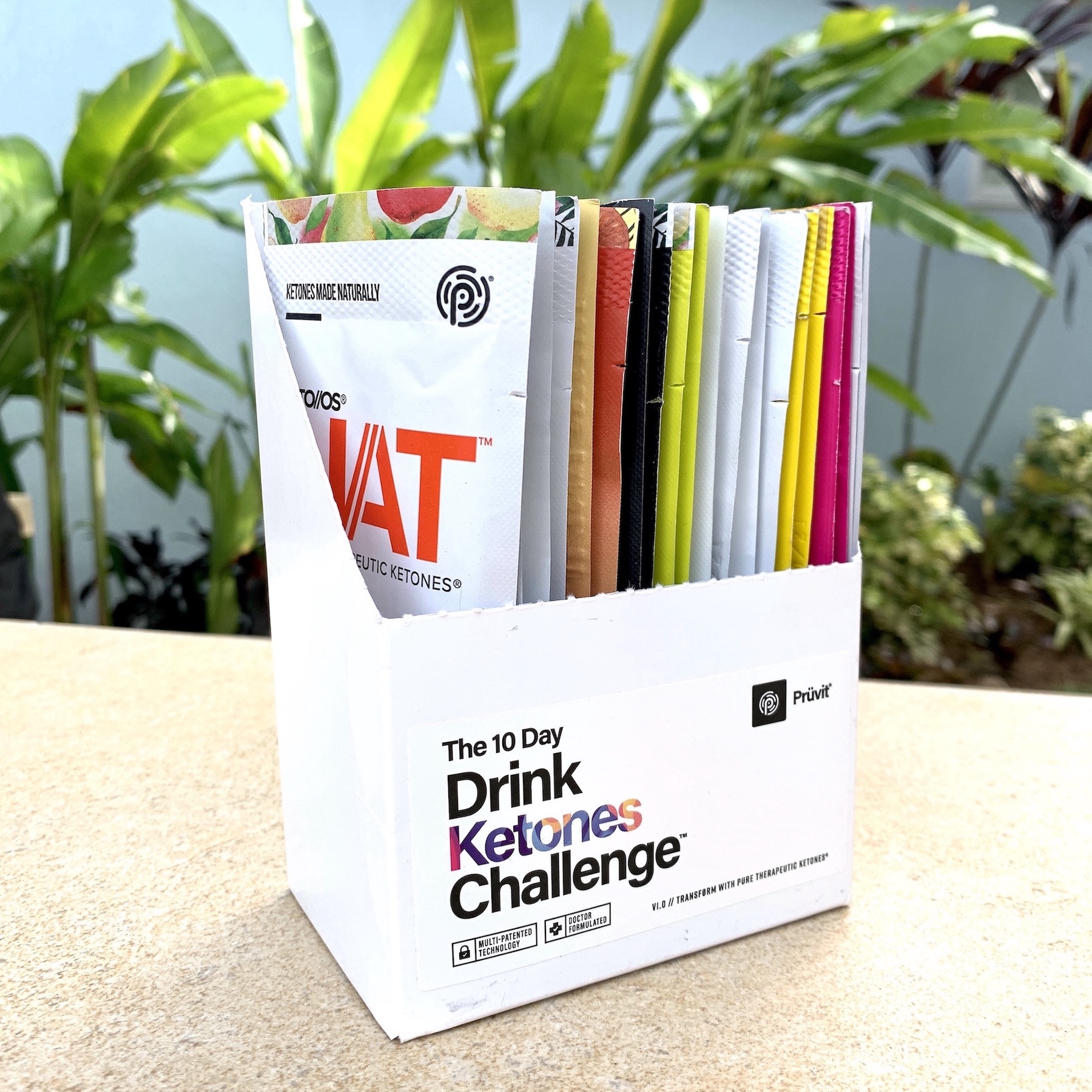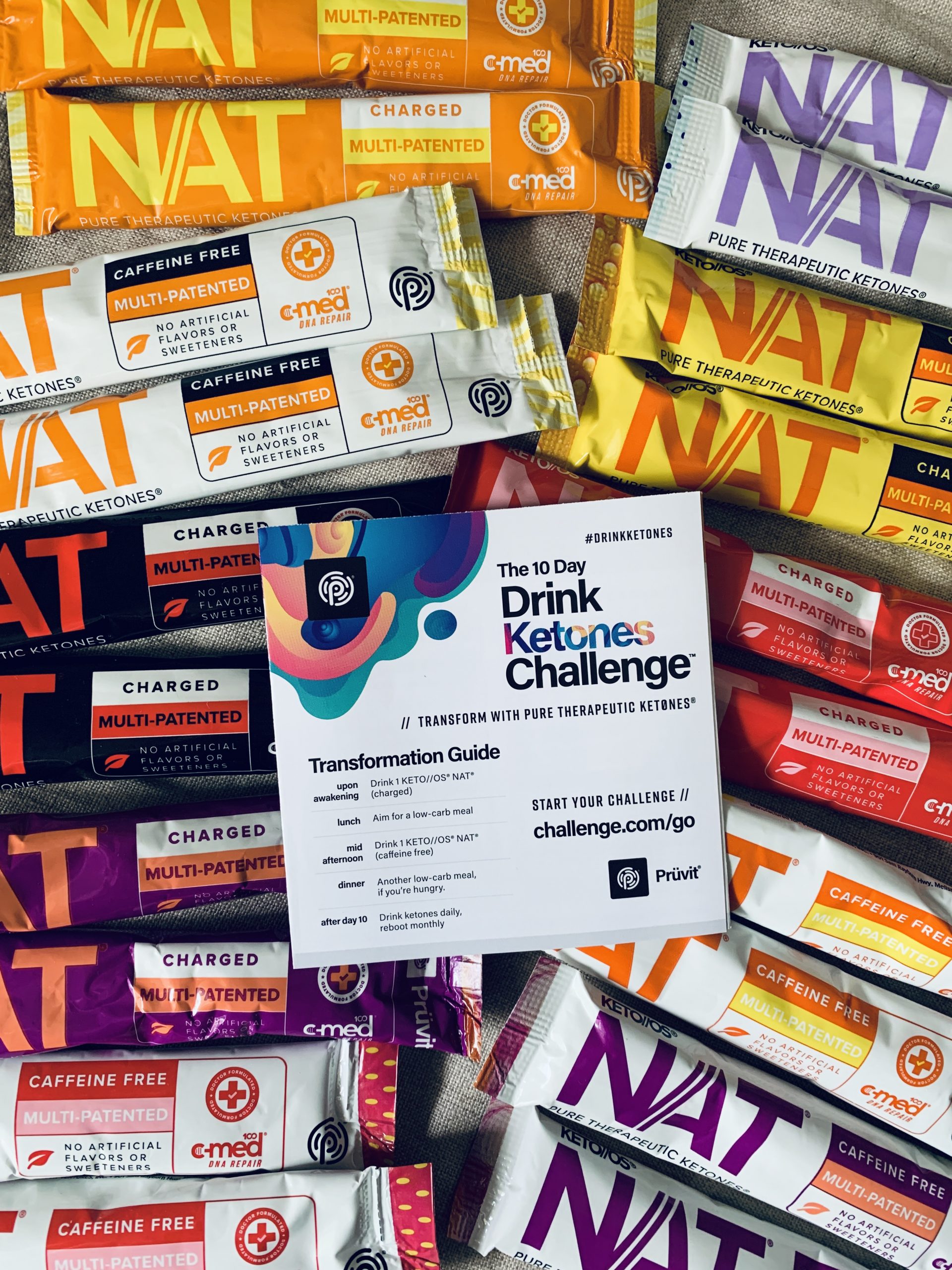 Why Buy Keto OS Samples from Me?
Click here to submit your review.
---
Rachel is the Real Deal
Keto OS Samples For Sale – New Pruvit Flavors!
I ordered a Keto sample pack from Rachel and not only did it arrive very quickly but it was exactly what I wanted. Rachel is passionate about her business "Women's Blog Talk." This was my first time trying Pruvit KETO and Rachel was so kind to explain it all to me including best practices. She suggested her favorite samples and the most popular ones for me to try. She always keeps me up to date with the most recent sales and samples. You are in great hands on your Keto journey with Rachel at Women's Blog Talk. Highly recommend!

---
Looking Forward to my Journey
Keto OS Samples For Sale – New Pruvit Flavors!
Received my sample pack and reboot kit so quickly- best customer service ever! Starting next week - had to delay due to nasty bout of flu. Can't wait to get this party started!!!

---
Awesome!
Keto OS Samples For Sale – New Pruvit Flavors!
I am so happy I stumbled upon Rachel's blog. Shipping was quick and she was so helpful answering my ten thousand questions! I think the ten day sample pack was a perfect amount of time to see if it made a difference.

---
just received my sample pack
Keto OS Samples For Sale – New Pruvit Flavors!
I received my sample pack yesterday. I'm so excited to get started on this!! I drank a half pack of the orange cream and it really does taste great. I noticed having more energy and being more alert without feeling hungry. I also have arthritis in my neck and it even felt much better. I am hoping to lose a few pounds on this. I appreciated your note too, so nice to have you in case I need help or advice.

---
Feeling Good!!
Keto OS Samples For Sale – New Pruvit Flavors!
Thank you Rachel for shipping so quick so I was able to start on Friday. You have been so nice and interactive with me.
I recommend to do the reboot!
Before this I ate really bad. I almost felt like I gave up on myself and said, "I start a diet tomorrow .....again or I'll start Monday again." I actually stuck to the reboot to the T and had absolutely NO cravings at all. Not even tempted when I made pancakes and tortilla crusted tilapia for the family today. My first day I had a headache because of the toxins releasing out of my body (that's a no brainer). I just finished my last day with my tea and I feel wonderful ?! No headache just energy. No brain fog like some diets..... just alertness. I actually felt so good and had so much energy I cleaned the WHOLE house. ? I would recommend to purchase samples Incase you would like to interchange what's in the box.

---
AWESOME AWESOME AWESOME!!!
Keto OS Samples For Sale – New Pruvit Flavors!
I received samples quickly and waited until Jan 2 to start taking them. I planned to jump right in and do the reboot, but Rachel suggested drinking half a pack of the Keto OS/MAX twice a day first to get my body acclimated. Today I'm up to a full pack twice a day and I feel great! I've not had any issues drinking them and they really taste great! This is coming from someone truly picky!!! Rachel has been available every day for all my questions and is even sending me another sample pack priority mail so I won't run out while waiting for the boxes I ordered! The Maui Punch is delish! I also love the Splash! So refreshing!

---
Impressed!
Keto OS Samples For Sale – New Pruvit Flavors!
Rachel sent my samples right away and it is apparent she is committed to what she does. I really appreciated the hand-written note!

---
Awesome Rachel
Keto OS Samples For Sale – New Pruvit Flavors!
I've bought samples from Rachel as a start. She's been really very helpful. She sent a very informative email right after dispatching the samples I ordered. It's a very great way to first test out the flavors before you start committing. My experience with Rachel has been awesome and I must comment that she has been very very helpful and she answers my queries promptly. My favorite flavors would be Raspberry and Limeanade. Kreme wise, I love Nutty ketoman. Almost all of their flavors were great!



---
A M A Z I N G ?
Keto OS Samples For Sale – New Pruvit Flavors!
Rachel is super sweet and so helpful! I was honestly just browsing through Facebook one day and the company "Pruvit" popped up somehow.. haha I instantly messaged her and she answered every single question I had and was VERY responsive. I immediately ordered from her and received my package super quick, and with cute packaging too!!! I love that she offers variety packs because I don't like to have the same thing every.single.dayyyy because then I get bored with it. I've been drinking the max charged for about a little over a month now and I'm down 20 pounds! I just received my reboot so I'm super pumped to try it out! Y'all definitely need to give this stuff a try I swear it's the closest thing to magic!!



---
Thank You Rachel
Keto OS Samples For Sale – New Pruvit Flavors!
I was so excited that Rachel offers variety packs. I enjoy being able to get options without spending a fortune up front. Rachel listened to my concerns and was so happy to accommodate. Shipment was speedy and packaged so cute. I plan to continue to order from Rachel!

---
User Questions and Answers
User Questions and Answers
---
Q: will one box of drinks be enough on a monthly basis? -madeline
A:
Hi Madeline, a box of 30 would be enough for once per day, but most people either get two boxes (a couple different flavors) or a box of ketones plus the fat supplement - the Keto Kreme which you can mix with coffee or tea. I think you emailed me so hopefully this helps! Thanks, Rachel
Was this question helpful to you?
4 out of 4 people found this question helpful.
---
Q: I want to know if I can take it now tht im 50. I want to loose 25 pounds adn have tried evrything. is it safe to drink, -mylene
A:
Hi Mylene, yes ketones are very safe. Our body naturally goes into ketosis and our liver makes ketones. Being in ketosis is our native state.  Pruvit's Keto OS is safe for pregnant and nursing mothers, even kids (the decaf). It's a fantastic supplement and so many other health benefits aside from fat loss/weight loss. You're going to feel energized and have a spring in your step! Give it a try. You can email me directly at

[email protected]

if you have any more questions or would like to chat. Otherwise, visit my Pruvit website and order some - you won't regret it! I've been drinking them daily for over a year (I'm 45). Best supplement I've ever been on and the only one I've ever committed to. Good luck! Rachel
Was this question helpful to you?
4 out of 5 people found this question helpful.
---
Q: I ordered the reboot last Friday and I just want to make sure this is legit site because only receipt I have gotten is from paypal but it doesn't give me expected ship date or any other information about what I purchased, can you check on this for me -Rhonda
A:
Hi Rhonda! yes I got your order, I actually have it all packaged up and ready to go, my reboots arrive tomorrow and I'm shipping on the 11th! I'll send you a private email, thanks for reaching out. ~Rachel
Was this question helpful to you?
2 out of 2 people found this question helpful.
---
Q: I'm seeing good results from one Keto Max per day, but I see two is the optimal dose. If I'm losing weight do I still need two? My appetite is not nearly what it used to be but I feel much better while it's in my system so I'm wondering if I can drink another half pack in the afternoon and see increased benefit? Thank you. -Kristine
A:
Hi Kristine, thanks for your question! Some people do very well on one a day, while others can surely benefit from two a day so they remain in ketosis longer. But if you're happy with the results you're seeing from one a day, it's fine to just drink one. You probably would see a faster rate of fat loss and just feel better all around with increased energy and mood from two, but it's really up to you. Maybe play around with two a day and see how you feel! Thanks, Rachel
Was this question helpful to you?
2 out of 2 people found this question helpful.
---
Q: If you are in ketosis according to the strips, does it matter how "far into ketosis"? Is it more effective to be in greater scale of ketosis or no ? As in more work to make your strip darker -mean more into ketosis -mean you will lose weight faster ? -Crystal
A:
Hi Crystal, a blood test is far more accurate than the urine strips, but I think it does matter. The higher level of ketones you have in your blood the more efficient you'll be at burning fat. If you're barely tracing on a urine strip, you could increase your fats, lower your carbs and try to get those ketone levels up so you'll burn more. With the urine strips, a lot depends on how hydrated you are as well. If you're in ketosis but you're dehydrated, your ketone concentration will be higher so it'll be darker. I would go more by how your results are going and adjust. Are you drinking ketones now? you can email me privately if you'd like to chat more

[email protected]

Thanks! Rachel
Was this question helpful to you?
1 out of 1 people found this question helpful.
---