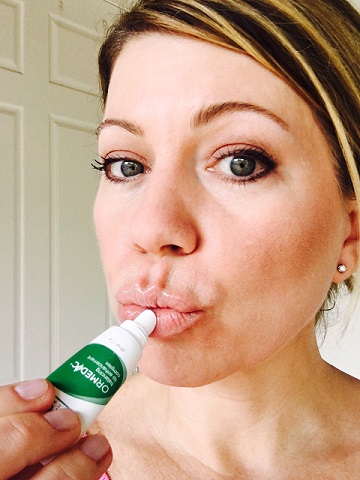 Image Ormedic Balancing Lip Enhancement Complex Review
Lately I've been using the Image Skincare line and trying many of their products, and what a treat it's been! One that has quickly become a favorite is the Ormedic Balancing Lip Enhancement Complex. 
I was intrigued by this product because it is specifically designed to enhance the appearance and volume of lip contours. With repeated use, it claims you can add up to 40% of moisture volume to your lips while hydrating and diminishing fine lines.
Who doesn't want a fuller, plumper pout?!
Ormedic Balancing Lip Enhancement Complex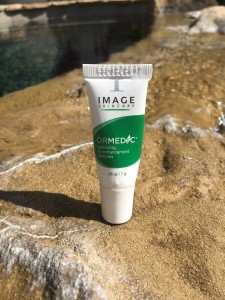 The Ormedic Balancing Lip Enhancement Complex is an ultra-hydrating lip enhancement product that will add up to 40% of moisture volume with repeated usage. It diminishes fine lines, hydrates and plumps the entire lip area.
And if you've had any type of lip enhancement, this is a product that goes hand in hand to complement your results, and also reduce inflammation.
It's made for all lips and skin types and is formulated to treat fine lines, dry/dehydrated lips, and also post dermal filler injections.
It has a really nice feel to it, it's not too thick but not so slippery that it comes off quickly. It stays put and has a very light, sweet scent but no taste or flavor.
My Results Using the Ormedic Lip Complex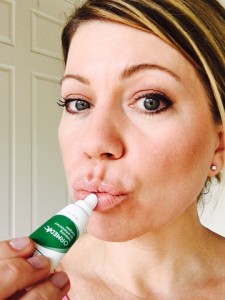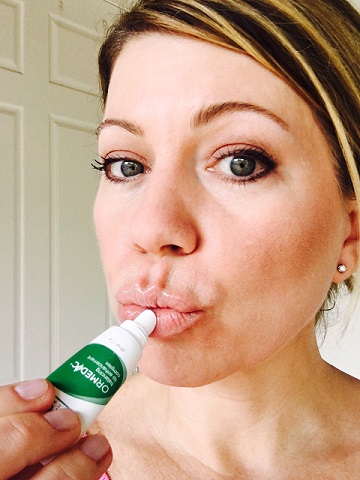 I am lucky in that I have always had full lips naturally, but I always seem to be battling chapped, dry lips, and even flaky, raw spots. Sometimes I'll pick at my lips when they're dry which is a bad, bad habit!
As I've aged, I have noticed that the lines in my lips are more noticeable, like the volume has reduced just leaving those vertical lines that make my lips feel and look like prunes.
I always went for Blistex when my lips were really dry, but just…yuck. It may heal chapped lips, but that stuff does not do anything for lip volume, and it smells and tastes gross!
Since I started using the Ormedic Lip Complex two months ago, I have not had chapped lips or any dry, flaky patches at all. My lips are fuller and more moisturized than they've ever been!
This is absolutely the best lip treatment I've ever used and I seriously feel like I can't live without this stuff anymore!
I use it every morning after my skin routine, and each night before bed. I've also been using the Fresh Sugar Lip Serum Advanced Therapy underneath the Ormedic Lip Complex.
The Fresh serum treats dry lips as well as the fine lines/wrinkles around your lips and feels like a lotion. I find this two-step treatment to be the perfect combo for a perfect pout!
Ormedic Balancing Lip Enhancement Complex Ingredients
The Image Ormedic line is their all organic line, and the philosophy of Ormedic® is to "balance the skin's health with certified organic ingredients, highly potent antioxidants and essential botanicals, without the use of chemicals, acids or parabens."
The Ormedic Lip Complex has four main ingredients which make this lip treatment plump, hydrate and heal!
Biopeptide CL™ – Messenger peptide for collagen renewal. Stimulates collagen production by 350%! This is what plumps!
Avocado Oil – Nourishing and organic avocado oil boats high amounts of Vitamin E and essential fatty acids. An excellent emollient and healing agent.
Ubiquinone – Powerful anti-oxidant, regenerates aging skin (if you've never heard of taking oral Ubiquinone for anti-aging, it's worth researching. Also known as "CoQ10")
Where to Buy Ormedic Balancing Lip Enhancement Complex
Image Skincare is a brand that until recently, could only be purchased from a spa, high end salon, or Dr.'s Office. There are tons of spas who carry the Image Skincare line as it's a very popular, cosmeceutical grade skin care line.
However, you can now shop directly from the Image Skincare website.
The price for a .25 oz tube is roughly $20 and well worth the money. I am still using the same tube I bought two months ago…it lasts!
Recommendation and Conclusion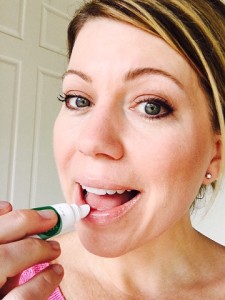 I'm completely in love with the Image Skincare line, and the Ormedic Balancing Lip Enhancement Complex has brought my lips back to life!

The volume in my lips has increased, and my dry, chapped lips are healed. My lips look more youthful and restored. I feel like my lips have gone back in time 10 years!
I don't notice those pruned, fine lines on my lips like I used to – those have greatly diminished and my lips have an all over more smooth and full appearance.
I highly recommend getting your hands on some of this if you have any issues with chronic dryness, or just want more plump, juicy, kissable lips!
Here are some additional Image Skincare reviews if you're interested!
Image Skincare Body Spa Cellulift Firming Creme
Image Skincare The Max Stem Cell Cleanser
Have you Tried the Ormedic Lip Complex? Leave your review or question below!
User Questions and Answers
User Questions and Answers
---
Q: Can you use lipstick over this. -chris
A:
Chris, it might be hard to apply lipstick over it, since it sort of has the consistency of lip gloss (or vaseline, it's like a thick coat). If you want something to prep your lips to put lipstick over, I would get the Fresh Lip Serum, it's like a light serum that absorbs into the lips, then you can use any lip product over it. You can buy it at Sephora. The Image product I usually wear alone to be honest, or just a little lip gloss over it. You could try applying lipstick first then using the Image over it. ~Rachel
Was this question helpful to you?
3 out of 3 people found this question helpful.
---
Q: Where can I buy ormedic lip treatment -bev
A:
Hi Beverly, go to the ImageSkincare (.com) website and use their locator map to find a spa near you who sells it. There are many! You probably have one right in your town if I had to guess. I don't recommend buying Image Skincare from Amazon or Ebay because there are a lot of fake products. Trust your local spa and you can just walk in to purchase it. Love this stuff!! :) Rachel~WomensBlogTalk.com
Was this question helpful to you?
1 out of 1 people found this question helpful.
---