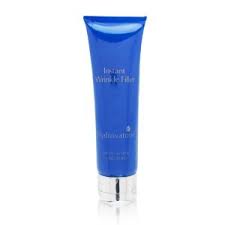 Hydroxatone Instant Wrinkle Filler Review
Hydroxatone Instant Wrinkle Filler Overview
If you have wrinkles, you probably wish you didn't.  Nobody likes to look older than they feel.  Botox and/or injectible fillers are good options for anyone with the desire and means to go that far.  But as is the case with most things, once the popularity of Botox skyrocketed, there have been many over-the-counter imitators developed to try to get the same results more cheaply and easily.  Hydroxatone Instant Wrinkle Filler is one of those products.
Hydroxatone Instant Wrinkle Filler is a topical cream that claims to minimize the appearance of fine lines and wrinkles instantly.  They call it the perfect quick fix to cover imperfections on the spot so you're left with a flawless complexion.  Now, whatever your opinion about injection toxins into your skin for the sake of beauty, there's no denying that it works.  But can the same be said for the cheaper, less intense method?
Hydroxatone Instant Wrinkle Filler Ingredients and How They Work
One thing to note about Hydroxatone Instant Wrinkle Filler is that it isn't something that improves your skin over time.  In fact, there's nothing in the ingredient list designed to support healthy skin.  It is simply a temporary cosmetic effect that's provided by this product.
To that end, the primary ingredient is called Polyvinylalcohol Crosspolymer.  It's a film forming agent.  What it does essentially is pull the skin tight so you end up with a smoother, more wrinkle-free appearance.  It also contains an ingredient that provides light reflection to draw attention away from dark circles or shadows that make you appear older.
The instructions are to apply a small amount in a crisscross fashion to clean skin, smoothing it out with your finger until you get the desired result.
Hydroxatone Instant Wrinkle Filler Reviews
We found customer opinion of Hydroxatone Instant Wrinkle Filler to be all over the map.  Some women love it and think of it as a face lift in a jar.  Others don't seem to be able to make it do what it's advertised to do.  There are many women who comment that it leaves a white chalky film on their face, to the point that they can't use it.
Hydroxatone Instant Wrinkle Filler Pros and Cons
Advantages of Hydroxatone Instant Wrinkle Filler
It does work for some people, making lines and wrinkles temporarily look smoother and more filled in.
Disadvantages of Hydroxatone Instant Wrinkle Filler
Some users say it leaves a white film on their skin.
It's expensive.
It doesn't provide anything actually good for your skin.
Where to Buy
You can find Hydroxatone Instant Wrinkle Filler online or through the television shopping channel, HSN.  The 1 ounce tube sells for about $70.
Conclusion
The trouble with coming up with a recommendation for a product like this is that some people love it and some just hate it.  And in order to try it and find out which category you fall into, you need to shell out 70 bucks.  That leaves us recommending that you look for a free sample (which we've heard are out there somewhere).  That way, you'll get to make your decision before spending the money.
Have You Used Hydroxatone Instant Wrinkle Filler?  Leave Your Review Below!
User Questions and Answers
User Questions and Answers
No Questions Have Been Answered For This Article.