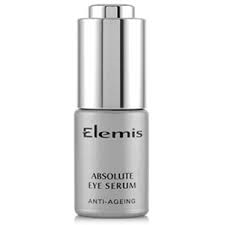 Elemis Absolute Eye Serum Review – The Best Eye Serum?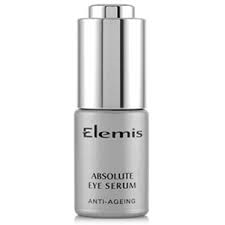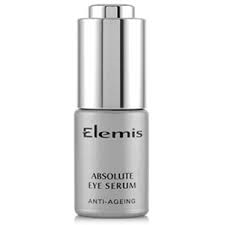 The claims made by Elemis Absolute Eye Serum are that this dynamic serum is a lightweight, concentrated dose with herbal active ingredients that minimize the damage that time and environment cause as well as lighten dark circles common to the under-eye area.  By lifting and tightening the delicate skin around the eyes, it also reduces puffiness and gives you an awakened and refreshed look.
By taking a look at the ingredients list, combining it with our own particular knowledge of those ingredients, and factoring the opinions of those who've used it, we've come to a pretty good conclusion on whether Elemis Absolute Eye Serum does what the best eye serums should, or whether it's just a dud.
Elemis Absolute Eye Serum Ingredients and How They Work
The featured ingredients in Elemis Absolute Eye Serum are:
Chamomile which soothes and heals the skin while encouraging the generation of new skin cells. It is also an anti-inflammatory that helps shrink under-eye puffiness and gives you a refreshed look.
Comfrey which also soothes and heals.  It's got astringent and anti-inflammatory properties that works well to comfort inflamed skin.
Rosewood which soothes irritated skin and also may help clear acne and fade scars.
Osmanthus which is an antioxidant that helps protect skin from environmental damage while it also inhibits the activity of melanin for a lighter and brighter look.
Lavender which can help rejuvenate cells, making your skin appear fresh and vibrant.  (The use of Lavender on skin is a bit controversial, however, as many believe it to be an irritant).
Hydrolyzed Wheat Protein is used to retain moisture and as something of a film forming agent so skin can temporarily look smooth and tight.
They say a little goes a long way, and that 1 or 2 drops of this quick absorbing serum is enough for both eyes.
Elemis Absolute Eye Serum Pros and Cons
Advantages of Elemis Absolute Eye Serum
There are very many glowing Elemis Absolute Eye Serum reviews from women who've used it with great success
A little goes a long way
It works very well to temporarily tighten skin, minimizing the look of fine lines and puffiness
Disadvantages of Elemis Absolute Eye Serum
It's pretty pricey
Elemis Absolute Eye Serum may be irritating to some
There are reviews that mention a stinging sensation when putting it on
Where to Buy
You can purchase Elemis Absolute Eye Serum at spas and department store counters.  It is also available online through several different outlets, including the Elemis website.  We found the ½ ounce pump to sell for about $65 at most of the places we looked.
Conclusion
On the one hand, it's hard to argue with so many satisfied customers.  If the women using Elemis Absolute Eye Serum are happy, who are we to say they shouldn't be?  On the other hand, you definitely don't want your skincare products to be irritating.  Given that there is no shortage of other options, we'd say you're probably better off skipping Elemis Absolute Eye Serum.
If you're looking for the best eye serum, be sure and check out my #1 recommended eye treatment Elite Serum RX and see my results! It contains Dr. Oz recommended Argirilene!
Have You Used Elemis Absolute Eye Serum?  Leave Your Review Below!
How Women Found This Review:
and absolute derma wrinkle reducing serum
User Questions and Answers
User Questions and Answers
No Questions Have Been Answered For This Article.