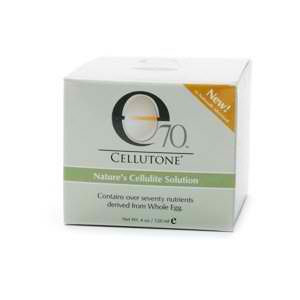 E70 Cellutone Review – Are the Results Long-Lasting?
e70 Cellutone Overview
e70 Cellutone is the only product on the market today that states to be able to produce long-lasting results in reducing cellulite by using all natural vitamins and minerals. It blends over 70 vitamins, minerals and proteins from eggs to help stimulate blood flow and break down toxins that build up on inhibited receptors.
How e70 Cellutone Works
e70 Cellutone uses essential oils from a variety of vitamins, minerals and proteins to help detoxify receptors to let them be able to access lipids from fat cells. Fat cells are where the lipids hang out in our bodies so we want e70 Cellutone to be able to access those lipids. If used on a regular basis along with healthy eating and regular exercise, there will be a visible different in the loss of cellulite.
e70 Cellutone Benefits
It is an all-natural product using over 70 types of vitamins & minerals.
It claims to be the only product that has long-last results.
e70 Cellutone guarantees results.
e70 Cellutone Drawbacks
It is very expensive for such a small jar, only 4 ounces.
There is no money back guarantee if you do not see results.
It does not talk about any studies performed on the product proving that it actually works.
There were not a lot of reviews out about the product.
Where to Buy e70 Cellutone
As of now the only place you may purchase e70 Cellutone is online. Those websites include skinflammationcare.com, Amazon, eBay and zimbio.com.
Recommendation
e70 Cellutone makes you want to believe that buying a four-ounce jar of cream for over fifty dollars will solve all of your problems. You can also buy it on eBay for as little as five dollars, so that makes you wonder how good of a product it is. It may actually work if used on a regular basis along with diet and exercise but it is hard to say it is the longest lasting cellulite product out there when there isn't any data to back it up.
It is comforting to know that they do use extracts from many different natural sources into e70 Cellutone. They also state on their website that if you stop using the product that there will be a rapid return of cellulite. That seems to be scare tactic into making you keep purchasing the product.
Have You Used e70 Cellutone? Leave Your Review Below!
User Questions and Answers
User Questions and Answers
No Questions Have Been Answered For This Article.