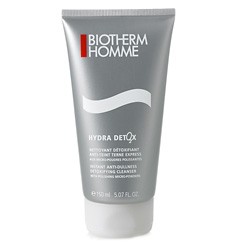 BIOTHERM Homme Hydra Deto2x Detoxifying Eye Gel Review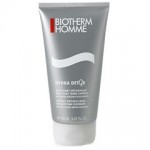 BIOTHERM Homme Hydra Deto2x Detoxifying Eye Gel promises that it will help men to reduce the appearance of puffiness and dark circles around their eyes.  There are many different products out there on the market that promise to do just that, but not many of them are formulated especially for men.  BIOTHERM offers a variety of skin care products for men and women, and they also have a few great fragrances!  Their site is easy to navigate, and you will find that it is easy to find great deals on their site by looking through their special offers.  Now, how does their formula measure up when consumers put it to the test?
How It Works and Ingredients
Taking a look at the ingredients of a product will really help you to determine a lot about how or if it will work.   The problem that you run into when it comes to BIOTHERM Homme is that there is no complete list of ingredients to be found anywhere on the web.  All that is specified is that it contains no fragrances, and it also has oxygen boosters.  Therefore, it is a bit difficult to really say how the product works without knowing what it included in the product.  Also, while the name indicates that it is a gel, it is really a cream base which takes longer to absorb.
Pro's and Con's
When it comes to skin care products, they each have their own pros and cons.  Make sure that you are well aware of these before you make your investment and purchase a product.  This will help you to ensure that you are getting the most for your money, and that you are getting a product that is going to follow through with its promises.
Advantages of this product:
Free of any fragrance
Specifically formulated for men
Disadvantages of this product:
Lack of clinical studies to prove the effectiveness
Cream based verses gel based
Incomplete list of ingredients
In this situation, it seems that the cons would far outweigh the pros- but take a closer look to be sure.
Where to Buy BIOTHERM Homme Hydra Deto2x Detoxifying Eye Gel
If you want to purchase this product, then you may want to consider buying it from the actual BIOTHERM site.  When you purchase it from BIOTHERM, you will be looking to pay around $28 for a 0.5 oz bottle.  Online at other sites, such as Amazon, you may pay $10 more for it.  Therefore, if you do decide that this is a product that you want to try, you will want to make sure that you order it straight from the site so that you can save some money.
Conclusion
When you take a step back and look at BIOTHERM Homme, you will find that it is really not worth the money that you spend on it.  This has a lot to do with the fact that it will take longer for you to see results with it being cream based.  Look for other products that are formulated for the eyes that are actually gel based, and you will soon find that there are many out there that will work great and are very cost effective.
Have you tried BIOTHERM Homme Hydra Deto2x Detoxifying Eye Gel? Leave your review below!
User Questions and Answers
User Questions and Answers
No Questions Have Been Answered For This Article.