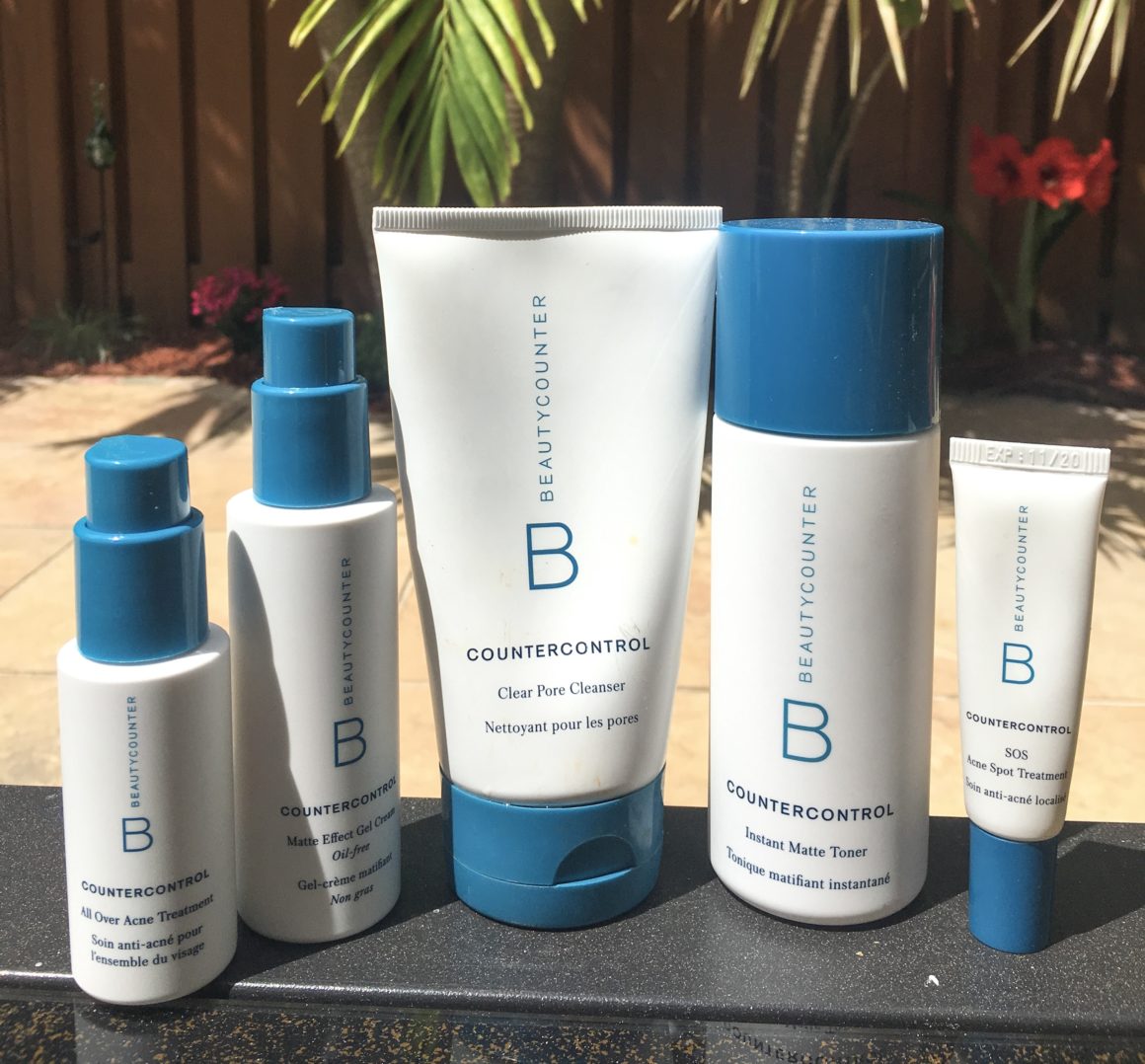 Beautycounter Countercontrol Review – Nourishing Solution for Acne?
After two months of consistent use, I'm happy to share my Beautycounter Countercontrol review with you. My skin has improved!
As an adult suffering with moderate acne I am always interested in trying new skin care routines. I was told about the Beautycounter Countercontrol Collection and had to give it a try.
I was drawn in by the reviews stating 95% of users said they had clearer skin after 4 weeks of treatment.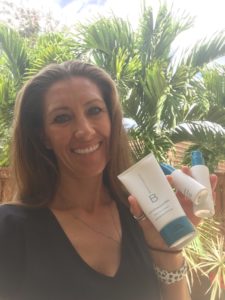 What encouraged me to try this skincare line was the healthy ingredients and additional anti-aging ingredients for overall skin health. And I wasn't satisfied with my previous results using Curology.
How is Beautycounter Countercontrol Different?
Beautycounter has a list called The Never List which consists of more then 1,500 chemicals or questionable ingredients that they never use in their products.
It's scary to think that there are a lot of products available with these ingredients that most people don't know about.
The Beautycounter Countercontrol Collection consists of five different products formulated to target acne prone skin while also hydrating and nourishing, while containing nothing harmful.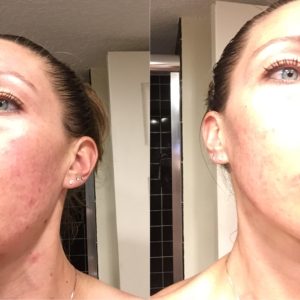 Beautycounter Countercontrol Clear Pore Cleanser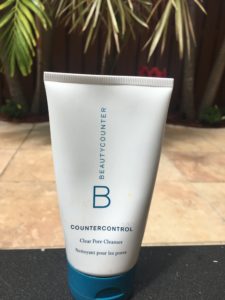 The Countercontrol Clear Pore Cleanser is a daily cleanser. I love the way this cleanser smells, it has a citrus scent to it and perks me up in the morning.
Other acne cleansers I have used normally make my skin feel tight after using. This cleanser gave me a clean skin feeling without the tightness.
How I use this product
I use this cleanser in the morning and at night. At night I use this with my Clarisonic Mia which gives me a deep clean feeling.
Why it works:
This cleanser contains a SkinBalance Complex with aloe vera that helps remove oil, makeup and other impurities that cause breakouts
Jojoba beads assist in removing dead skin cells
Leaves skin feeling clean, balanced, and not stripped of moisture
Beautycounter Countercontrol Instant Matte Toner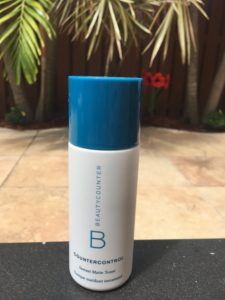 The Countercontrol Instant Matte Toner is a toner that removes any residual impurities left on the skin. This is an alcohol free toner that contains witch hazel and vitamin B5 which helps to eliminate excess oil, mattifies the skin and minimizes pores.
How I use this product
I apply this to a cotton pad and swipe it over my face after using the cleanser. I use this in the morning and at night.
Why it works:
Helps to purify skin without stripping moisture
Helps control oil and minimizes the appearance of pores
Contains SkinBalance Complex to give skin refreshed feeling
Removes impurities left on skin
Beautycounter Countercontrol All Over Acne Treatment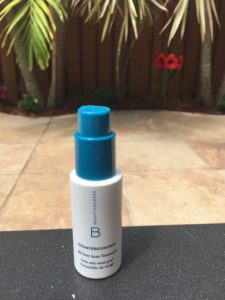 The Countercontrol All Over Acne Treatment is a gel-based treatment formulated to help clear existing breakouts and prevent new ones.
How I use this product
I apply one pump all over my face after the toner. I use this in the morning and at night. At first, I didn't think one pump would be enough. But one pump is just enough product to cover my entire face.
Why it works:
Contains plant-based salicylic acid that helps clear breakouts and keeps skin clear
Contains SkinBalance Complex that keeps skin clean and healthy
Beautycounter Countercontrol Matte Effect Gel Cream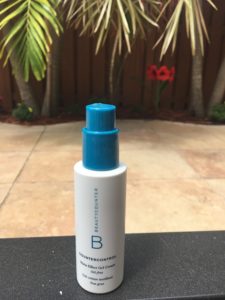 The Countercontrol Matte Effect Gel Cream is a cream-to-gel moisturizer. This product is essential to keeping skin balanced and hydrated.
It helps to improve skins texture without harmful pore clogging ingredients. This is an oil-free moisturizer that helps to maintain your skins moisture levels while controlling oil up to eight hours.
The American Academy of Dermatology recommends using oil free and non-comedogenic sources of moisture since it is unlikely to cause acne.
How I use this product
I apply one pump all over my face after applying the acne treatment. I use this in the morning and at night. This cream feels like a makeup primer with a light texture. It makes my skin feel very soft and it seems to help keep my makeup on. The gel has a weightless feel to it.
Why it works:
Helps control oil for up to eight hours
Hydrates skin without a greasy feel to it
Improves the skin's texture without silicone that can clog pores
Contains SkinBalance Complex of wintergreen and rosebay willow
Beautycounter Countercontrol SOS Acne Spot Treatment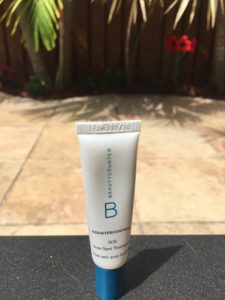 The Countercontrol SOS Acne Spot Treatment is a formula that helps reduce existing blemishes. The formula is gentle enough that it won't dry out the skin.
How I use this product
It is recommended to use this product as needed on blemishes. I use this product only at night on blemishes to spot treat any new breakouts.
When I tried to use this before applying makeup it seemed to come off and not stay on the blemish. When I use it at night as my final step it worked best and does a good job at healing new breakouts quickly.
Why it works:
Contains 2% maximum strength salicylic acid that helps clear existing blemishes
Contains SkinBalance Complex to help skin without over drying it
Works to reduce redness, irritation and blemish size
Beautycounter Countercontrol Review & Results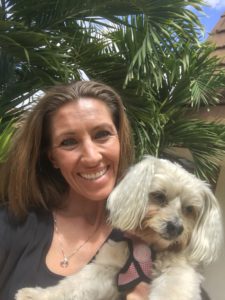 The Beautycounter Countercontrol Collection took me on a slight rollercoaster. In the beginning my skin seemed to be breaking out more! I felt very discouraged and wanted to give up.
However, after doing some research on this line I learned that there was a chance that my skin could become worse before it got better. I wanted to give it a fair chance because it contains healthy ingredients that improve your overall complexion.
I used Beautycounter Countercontrol for a month before I started to see results, and after the month was over my skin stopped breaking out as often as it was before, and overall my skin is much more calm with less redness and a more smooth, even texture. 
After using this line for 8 weeks, my skin looks and feels so much healthier! With other acne product lines my skin would feel tight and dry.
At the time, I thought this was a good thing. I thought tighter, dryer skin would mean less oil production, but I was wrong. It seems that when you over dry the skin it tends to produce even more oil, which can result in more breakouts. It's all about balance in the skin.
With the Countercontrol Collection, all the products are formulated to hydrate and nourish the skin. Finding the perfect hydration level while controlling and fighting blemishes is essential to healthy skin, especially acne prone skin.
I love the citrus smell that the products have to them and it seems to wake me up in the morning. Overall I'm really happy with my results so far and that's why I wanted to write this Beautycounter Countercontrol review.
How to Purchase Beautycounter Countercontrol and Price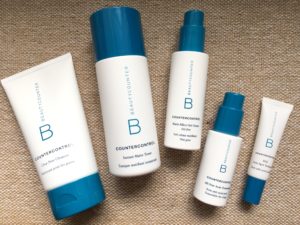 The full Beautycounter Countercontrol Collection comes with all 5 of the products that I've been using and costs $140. I've been using these products for over two months now and still have product left. The sizes are generous for the money spent.
There is a smaller set called Countercontrol Regimen for $120 ( but without the SOS Acne Spot Treatment).
You can also buy any product within the collection separately, but I would recommend using these products together for best results.
Beautycounter Countercontrol Collection is a complete skin care system with ingredients that work in harmony for healthier, clearer skin.
User Questions and Answers
User Questions and Answers
No Questions Have Been Answered For This Article.