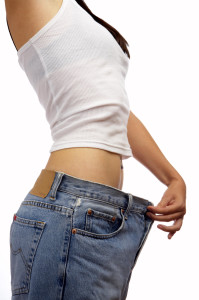 If you're like most women, there have been times in your life that you want to slim down, and we all want FAST results!
If you're good at eating clean and exercising regularly, then you may be one of the lucky ones who can shed weight quickly.
But what if you're not so great at food restriction and you're not committed to working out?
Or what if you eat good "most" of the time, and exercise a decent amount, and the scale just will not budge? This is where a supplement can really help with energy and fat burning, but with so many on the market, it's hard to choose!
Over the years I've always been a pretty good eater, but I have see-sawed at times. In my 20's I didn't know how to eat healthy, in my 30's my hormones were raging, and now that I'm in my 40's, my metabolism has slowed down and it's harder to lose weight.
I have tried supplements that worked, and some that didn't. I have LEARNED what works and what doesn't, and I'm going to share my knowledge with you to remove the guesswork!
My Top 3 Weight Loss products I have all personally tested, and I've been using these top products for the past 8 months.
I've lost 17 pounds and have been keeping the weight off easily – 10 of those pounds I lost my first month!
#1 – Prüvit Keto OS Max Maui Punch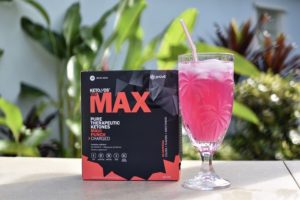 Click here to read my full review on Pruvit Keto OS
Click Here to visit Pruvit's website for 22% off!
My top fat loss supplement is Pruvit's Keto OS, which is a  exogenous ketones.
Keto OS is a powder you mix with water and drink 1-2x per day. My favorite flavor is the Keto Max Maui Punch, and it tastes like a Hawaiian punch.
My results have been amazing! I've lost 17 lbs total, my mood is lifted, I have better focus, and I'm so much more productive. Even my skin is clearer!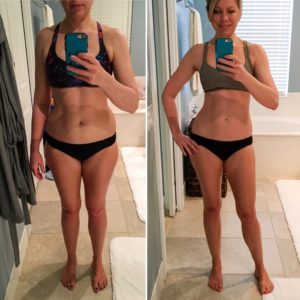 Drinking one glass of Keto puts you into ketosis within 30 minutes by delivering ketones into the blood stream, and without having to follow a strict diet.
When you body is in ketosis, it switches to burning fat instead of glucose (sugar/carbs), and turns you into a fat burning machine! Keto also suppresses your appetite.

Keto Max (and all the Keto flavors) come in a "Charged" version and a "Decaf" version.
The Charged has about as much caffeine as a cup of coffee, but both versions put you into ketosis just the same. I love the charged!
There are many other health benefits to supplementing with Keto OS – this is NOT your average weight loss product.
#2 – Pruvit Keto OS Orange Dream
Pruvit's Keto OS Orange Dream is another favorite choice of mine for fat loss because it contains MCT powder. This can be an amazing tool for weight loss and it's the only flavor that contains both ketones and MCT.
MCT powder is an excellent source of fat extracted from coconuts. It can really help with appetite suppression and keep you feeling full. It also helps to burn fat!
When I first started drinking Keto OS (my first round), the only flavor they had was the orange and I had great results, I lost 11 lbs in a month!
Also, if you mix the Maui Punch with the Orange Dream it tastes like fruity pebbles! My brother does this mix on the daily and he's lost 18 lbs in one month!
If you're not used to high fats, orange can take some adjusting to. It's best to start slowly with half a pack your first few days.
Click here to read my full blog post on Keto OS
#3 – Pruvit Keto OS Max Swiss Cacao
If you love chocolate the Keto Max Swiss Cacao tastes amazing! It is made with real cocoa and tastes like iced hot chocolate! When you rip open the envelope, you will think it's a Swiss Miss hot chocolate!
I love the flavor of the Swiss, especially sometimes in the morning if I'm not in the mood for fruity, it's more like drinking chocolate milk. I also love the decaf version sometimes in the afternoon.
The Max Swiss Cacao has the same base "max" formula as the Max Maui punch and I get the same energy, focus, weight loss and motivation from drinking it.
Pruvit also makes a Keto OS Chocolate Swirl, which tastes more like a tootsie roll. But if you're a true chocolate love like me, I guarantee you will love the Swiss!
I've made the Pruvit line up my top 3 recommendations because hands down, these products have given me awesome results for fat loss, and also keep me feeling happy and productive!
They all give me energy and focus, motivation for workouts, and they suppress my appetite so it's much easier to eat smaller, more healthy meals.
Read my full blog post on Pruvit's Keto OS
Click Here to visit Pruvit's website for 22% off
User Questions and Answers
User Questions and Answers
---
Q: What is your view on Apple Cider Vinegar & Super Slim Garcinia for weight loss? -TINA
A:
Tina, apple cider vinegar has a lot of health benefits, but it won\'t do much for weight loss. It\'s great for digestion and bloating. Garcinia is supposed to make you feel full faster but I can\'t see taking it for any amount of time, I\'ve tried it and wasn\'t impressed. I\'ve just had such great results drinking Keto that I will never look for any other weight loss aids. There are  just too many additional health benefits to exogenous ketones aside from fat loss. I\'ve been drinking then since January and I lost 17 lbs in a few months and have kept it off easily. I drink one Raspberry Lemonade drink per day and it keeps me feeling great, gives me energy and puts me into ketosis. Read my personal review on Keto OS here. Let me know if you have questions. ~Rachel
Was this question helpful to you?
1 out of 1 people found this question helpful.
---
Q: The MCT's are too much for my liver/gallbladder. I am now trying their new product - KETO OS 3.O. It is the ketones without the MCT's. Though I believe in being a fat burner and know that MCT's are very healthy for us - do you have any experience in using the 3.O? I've only been on it 3 days now at a half a pack and will do this for 5 days, then will take this dose 2 times a day and see how I do from here. I will try the 2.O version again but this time will start off with very small doses as my digestive system did not do well with the regular dosing. Thank you. -Julie
A:
Hi Julie! Thanks for your question. I\'ve tried the Chocolate Swirl only from some samples I had but I still had some old product to use up so I\'ve mostly still been drinking the Orange flavor which I really like. I\'ll probably switch to the Chocolate by the end of this month. I never really got an upset tummy from the orange but I like that the chocolate has a prebiotic in it. See how you do with the chocolate and if you don\'t have any tummy upset, I would suggest sticking with that one. Rachel~WomensBlogTalk.com
Was this question helpful to you?

---
Q: What would you suggest ordering to get started? I don't want to commit to having it shipped every month until I try it! It didn't look like you could mix flavors or caffeine content in the Buy 2 get 1 option. Thanks! -Angela
A:
Hi Angela, thanks for your question. Yes it\'s too bad they didn\'t let us mix and match with that sale. I can tell you the Maui Punch is their biggest seller followed by Orange, and then Chocolate Swirl. I would start with the flavor that appeals to you the most. I always hook my customers up, so if you end up ordering through me I\'ll send you some samples of the other flavors to try! Email me at [email protected] and you can visit my Pruvit website here. Thanks, Rachel
Was this question helpful to you?

---
Q: I leave in south Africa, where in south Africa can I buy keto OS? -thobile
A:
Hi there, as of right now Pruvit only ships to the U.S., Canada and Australia. I\'m sure they will be worldwide eventually, they\'re growing at a fast pace.  Rachel
Was this question helpful to you?

---
Q: Does the keto os have chronium in it -michelle
A:
Michelle, Keto does not contain chromium...here\'s a picture of a keto pack to you can see the ingredients. Rachel~WomensBlogTalk.com
Was this question helpful to you?

---