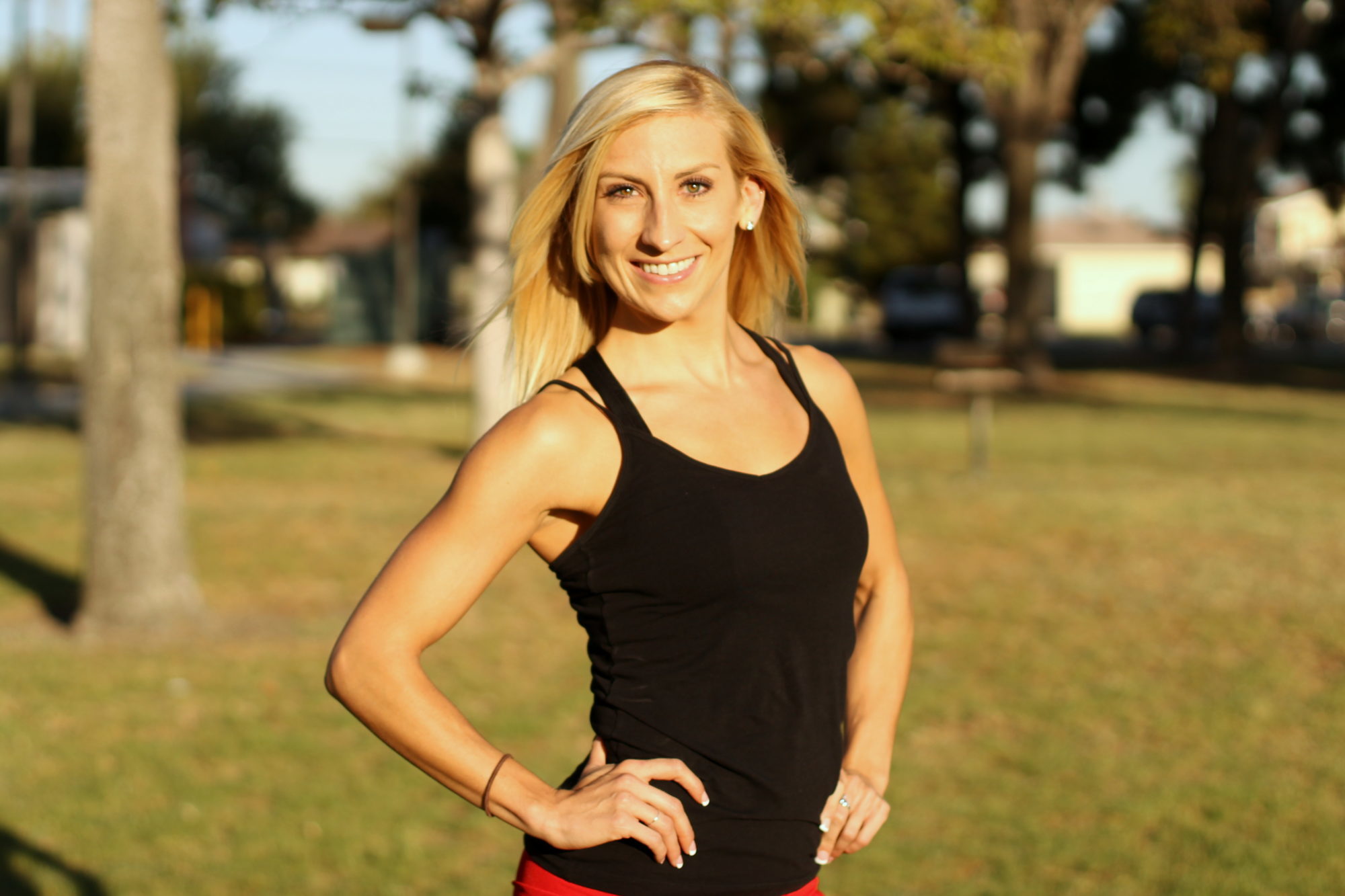 4-Week Workout Plan for Beginners
Starting a New Workout Program
So you want to start working out to lose some fat and tone your muscles, right? But where do you start?
That super buff, yet feminine CrossFitter on Instagram lifts crazy amounts of weight with powerlifting moves that you're pretty sure would break your lower back.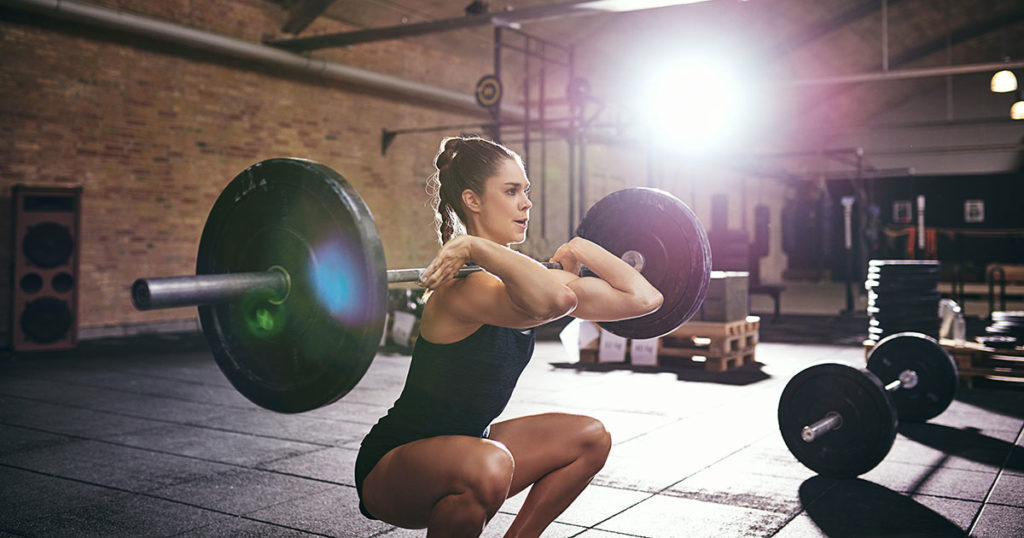 That stick-thin yogi does inspirational arm balances that you try, only to crash on your head and feel totally inept.
Then there's that gorgeous fitness model with the perfect body you want who does the coolest multi-purpose moves you've ever seen, but makes you confused about what do at the gym.
You can't come up with moves like her that work your arms, abs, and legs all at once while jumping around to get your heart rate up. Is that what it takes to look like her?
Exercise seems so complicated! Which makes the couch and a simple walk around the neighborhood look so much more appealing.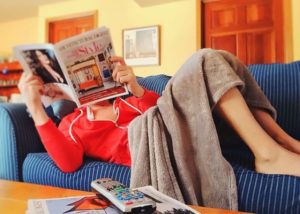 Well, I hate to burst your social media bubble, but most women will never lift or look like those CrossFitters that spend their lives at the gym and approach it like an athletic career.
Some yogis are just naturally crazy flexible and balanced in a way some of us will never attain.
And as a certified personal trainer, I will be honest and tell you that those fancy Instagram exercises are generally more hype and designed for the camera than they are useful.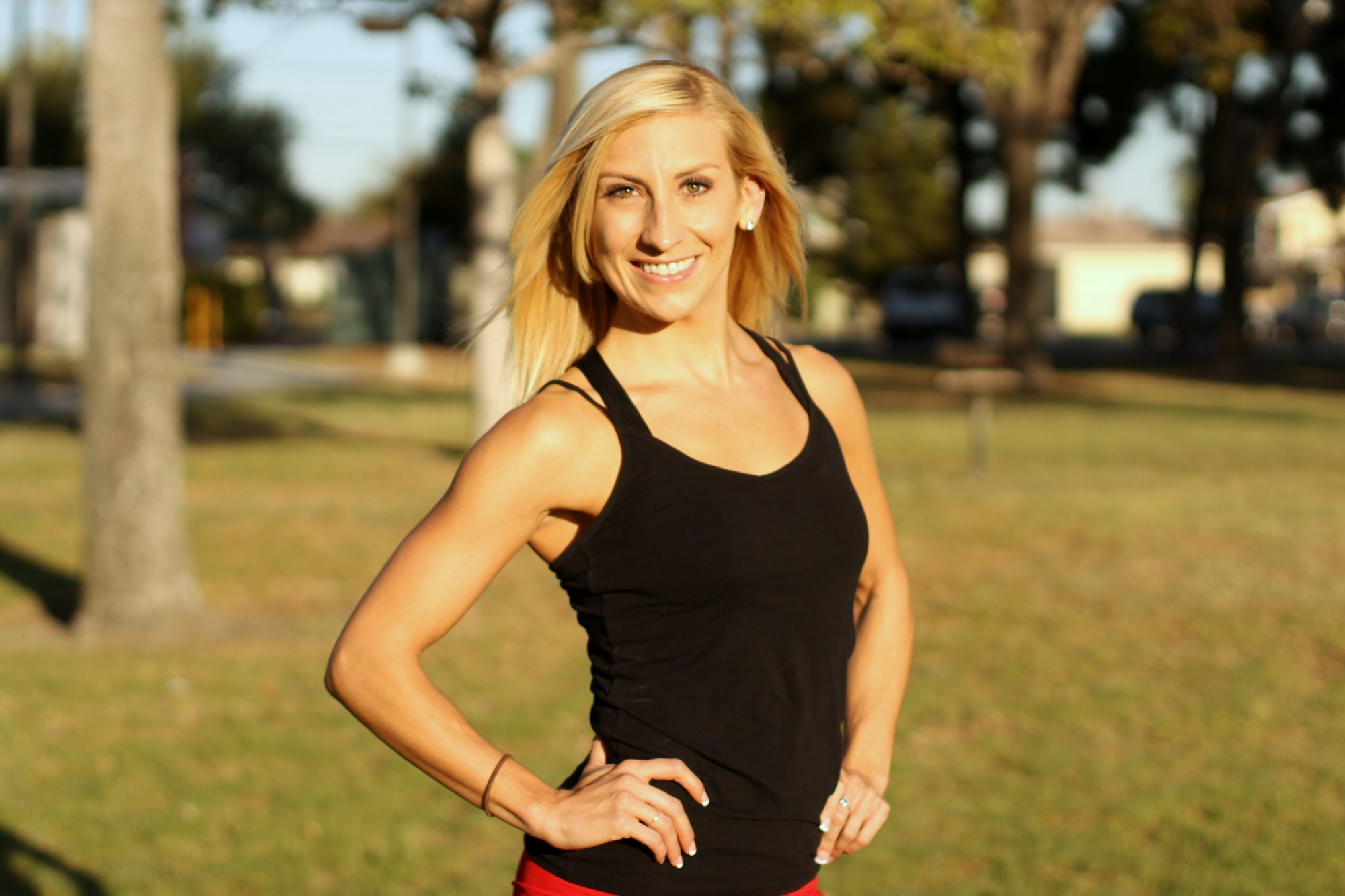 Stick to the Basics
If you want to start working out at home or at the gym, stick to the basics.
Any beginner can work toward a rockin' body with classic moves that are proven to shape your body, and consistency over time, in as little as 20-30 minutes!
Here are 3 exercise routines for beginners to help you burn fat, build muscle, and get fit with a busy schedule!
The first two are strength training workouts, the third is all cardio exercises that will burn serious calories without any machines!
These can be done at home, the gym, or even the office. All you need are 1-2 resistance bands and a set of dumbbells. A jump rope is a bonus for cardio anywhere, anytime.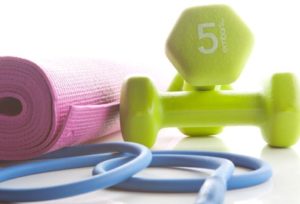 How to Perform the Workouts
Go through each set of exercises in a circuit – one exercise after the other with no rest in between.
After one round, rest for 1 minute. Then repeat 2-3 times, or as many rounds as time allows.
You can also perform these exercises for time. Go for 30 seconds, then move to the next exercise. On your second and third round, see if you can beat your amount of reps.
Weekly Workout Routine
Week 1:
Start by choosing one strength training workout and doing it every other day.
Perform the cardio workout on the other days, or do steady state cardio like running, an elliptical machine, or swimming for 20-30 minutes.
Make sure to take 1-2 rest days.
You may also do yoga or take a casual walk for an active rest day.
Week 2:
Do the other workout every other day, again alternating with the cardio workout or any other form of cardio you like for 20-30 minutes.
Make sure to take 1-2 rest days.
You may also do yoga or take a casual walk for an active rest day.
Week 3 & 4:
Alternate all 3 workouts, one per day.
Take 1 rest day, or do yoga or a light walk for an active rest day.
Strength-Training Workout #1
Strength Training Workout #2
Cardio
Jump Rope (or Jumping Jacks) – 30 sec
Mountain climbers – 30 sec
Skaters – 30 sec
High knees – 30 sec
Jump squats – 20 sec
Butt kickers – 30 sec
Equipment List
If you're a stay-at-home mom, busy career woman, or don't have access or time for a gym membership, you need quality equipment at home to get a kick-butt workout!
I recommend ProSource and use their equipment at my gym for clients. These items don't take up much room and can be stored easily in your home.
Tip on starting weights: Most beginners would do well starting with 6 – 10 lb dumbbells and a 15 – 20 lb kettlebell.  Using the resistance bands, you can build up to a higher resistance and stronger workouts and the possibilities are endless!

Tube Resistance Bands Set with Attached Handles – $25.99
Loop Resistance Bands Set – $9.99
Vinyl Coated Cast Iron Kettlebells – $27.99
Extra Thick Yoga and Pilates Mat 1/2 inch – $18.99
User Questions and Answers
User Questions and Answers
No Questions Have Been Answered For This Article.