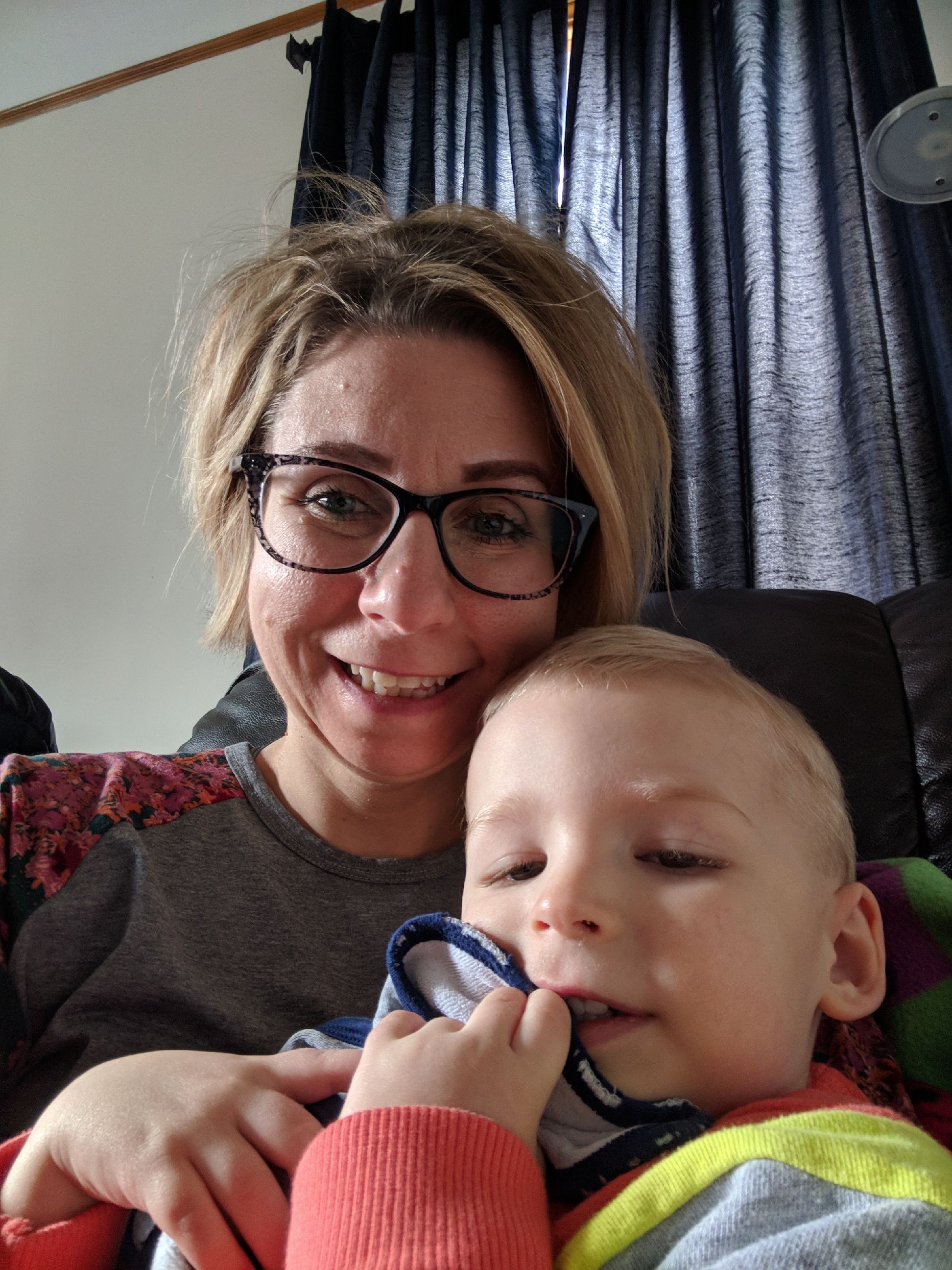 Ketones and Hashimoto's Hypothyroid – How I Got My Energy Back!
Hi, I am Gina Havasi and this is my story of how I came to be diagnosed with Hashimoto hypothyroidism, my struggles, my motivation and how Ketones helped with energy!
Since drinking therapeutic ketones, I have literally gotten my energy back, lost inches and I'm a much better mommy because of the changes I've experienced.
So, I want to share how I came to be diagnosed with Hashimoto's Hypothyroidism and what changes I've made to feel better and get my life back!
Symptoms I was Experiencing
About 4 months ago, I found myself falling asleep, I mean literally couldn't keep my eyes open at 3:30 on a weekday afternoon.
My 2 year old was playing on the carpet in front of me and all I could think was don't fall asleep!
This was happening regularly along with insomnia at night, having difficulties losing weight no matter what I did, and I was just not myself!
I tried everything to boost my energy, and nothing was working. I was getting depressed because I wasn't being a present mommy because I was always tired.
My weight was a whole other issue, I had a very hard time losing the baby weight. Yes, it's been 2 years since I had my son, but the weight was just not coming off.
I was going on "fad" diets hoping and praying they would work, but in the end nothing helped.
I just knew that something needed to be done in order to be a better mommy and wife!
Hashimoto Thyroiditis Diagnoses
I finally decided it was time to see my doctor, and went through all the blood work.
It came back my TSH levels were high and my T4  levels were low…..basically the perfect storm for Hashimoto hypothyroidism!
At first, I felt scared because I didn't understand it, but then felt somewhat relieved because I finally knew what was going on with me.
What is Hashimoto Thyroiditis?
Hashimoto's Disease (or Hashimoto Thyroiditis) is an autoimmune disorder in which your immune system creates antibodies that cause inflammation and damage your thyroid gland.
So, I thought oh no now what do I do!? Well, I was prescribed Synthroid at the lowest dose (25mg) until we figure out a dose that will work for me.
I was told to watch my diet and exercise, which I do both. But with being a stay at home mommy it was hard to relax like the doctor had suggested.
I felt like I still needed something to help with the inflammation and the low energy! The Synthroid alone was no magic pill for me. So I decided to tried exogenous ketones.
Ketones to the Rescue!
Fast forward to today, I am on a different dosage of Synthroid but I have come across an amazing product: exogenous ketones, specifically Pruvit's Keto-OS!
I tried a 10 day experience and I loved the flavors, but also loved how I was starting to feel! I had tried another brand before but it doesn't even compare to how I feel on Pruvit.
I started to feel happier, healthier and energized! My workouts became stronger and the ketones helped me lose inches!!!
I was finally starting to feel better about myself and who I am, I was able to feel energized enough to play with my little guy and not feel exhausted.
Have this increased energy and focus also inspired me to be more active on my Stay at Home Momma's Survival Guide Facebook group. You're welcome to join me there!
I was drinking Ketones twice a day and not only was I feeling healthier (and lighter) but I was happier, and felt more present for my family.
I have started my journey of researching and learning all I can about ketones and what I have learned just amazes me!
There are so many awesome health benefits to using Ketones that many people don't know about.
This isn't a "fad." Ketones are something that your body naturally produces and it helps with overall brain function, reduces inflammation, and gives you energy and focus.
All it takes is one serving of therapeutic ketones and your body will be in the state of ketosis in under an hour – amazing!
I'm blown away with how making this one small change has improved my quality of life and just feel like shouting it out and helping others.
I love what Ketones have done for me and I am excited to be on this journey!
Watch a Quick Video Here that Explains Ketones and Ketosis
Our #1 Choice for Fat Loss – Keto//OS
Keto-OS is a powder you mix with water that puts you into a fat burning state of ketosis in under an hour, no strict diet required.
Drinking ketones facilitate fat loss while suppressing appetite, increasing energy, focus, endurance, fighting chronic inflammation and improving insulin sensitivity.
It's a very safe and effective means to feel GREAT while you lose weight and tastes amazing!